Nordiques come back to beat Danbury in shootout
April 13, 2022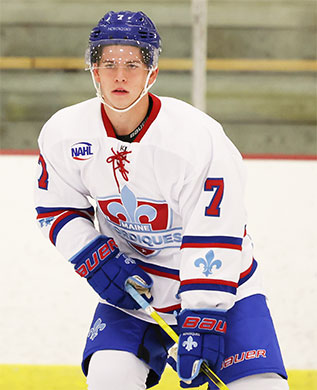 Maine 3 @ Danbury 2 (SO): Jonny Meiers had a goal in regulation and another in the shootout to lead the Nordiques to a come-from-behind 3-2 shootout win in Danbury on Wednesday night.
Danbury controlled the 1st period, taking a 2-0 lead with goals from Richard Davis and Andrew Eberling.
The Nordiques cut into the lead in the 2nd period as Meiers scored his 11th goal of the season to make it a 2-1 game.
Midway through the 3rd period, the Nordiques tied the game at 2-2 on Ignat Belov's 21st goal of the season.
After a scoreless overtime, the Nordiques claimed the shootout win thanks to goals from Meiers and Tristan Fasig.
Avery Sturtz made 35 saves in the win, while Adam Johnson made 35 saves in the loss.