Rhinos, Wilderness, and Steel win on Thursday
April 1, 2022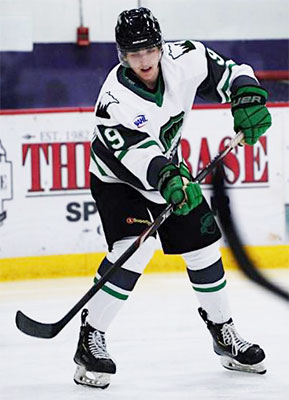 El Paso 6 @ Corpus Christi 2 – Behind a 45-save performance from goaltender Jacob Zacharewicz, the El Paso Rhinos snapped a 21-game losing streak thanks to a 6-2 win in Corpus Christi on Thursday. Jonathan Horn had two goals and an assist in the win. The Rhinos were in control the first two periods as they opened up a 2-0 lead in the 1st period with goals from Bo Cosman and Hayden Cox. The lead swelled to 4-0 in the 2nd period with goals from Horn and Alexander Babich. Evan Miles scored in the 3rd period to make it 5-0. The IceRays finally broke through late in the 3rd period with goals from Oliver Stumpel and Colby Seitz, but Horn would add an empty-net goal to complete the scoring. IceRays goalie Damon Beaver took the loss with 15 saves.
Springfield 2 @ MN Wilderness 5 – Nicholas Rexine had two goals and an assist to lead the red-hot Wilderness to a 5-2 win over the Jr. Blues. The Wilderness led 2-1 after one period as Ren Morque and Rexine scored for the Wilderness, while Zach Bade had a power play goal for Springfield. The Wilderness put the game on ice in the 3rd period as Rexine added another goal and William Persson and Jared Mangan also scored. Hayden Riva had the other goal for the Jr. Blues on the night. Matthew Smith made 19 saves in the win, while Aksel Reid made 26 saves in the loss.
Chippewa 2 @ Anchorage 1 (SO) – Steel goalie Nick Haas made 27 saves to lead his team to a 2-1 shootout win in Anchorage on Thursday. After a scoreless 1st period, the Steel went up 1-0 in the 2nd period with a goal from Nick Sajevic. The Wolverines tied the game at 1-1 midway through the 3rd period as Drake Albers netted his 10th goal of the season. After a scoreless overtime, the Steel took home the extra point in the shootout with goals from Matthew Brille and Joseph Grainda. Anchorage goalie Raythan Robbins made 27 saves in the loss.