NAHL Alumni Update: NCAA Tournament Edition
March 23, 2022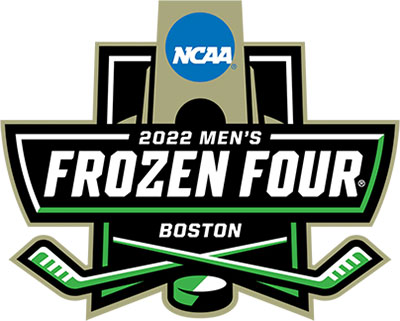 The NCAA Division I Men's Ice Hockey Committee has selected the 16 teams that will be participating in the 2022 NCAA Division I Men's Ice Hockey Championship, which begins this weekend.
In total, a record number of 145 NAHL alumni are on the 16 rosters of teams taking part in the event, and all 16 teams have at least one NAHL alumni. In case you have a rooting interest of teams with NAHL alumni, here is a breakdown:
American International: 22
Michigan Tech: 14
Minnesota State: 14
Minnesota-Duluth: 12
St. Cloud State: 12
Michigan: 8
UMass-Lowell: 8
Western Michigan: 8
Harvard: 7
Northeastern: 7
Massachusetts: 6
Minnesota: 6
North Dakota: 6
Quinnipiac: 6
Notre Dame: 5*
Denver: 4
*Notre Dame head coach Jeff Jackson is both a player and coach alum of the NAHL
The championship playoff format involves four predetermined regional sites with four teams assigned to each site. The regional winners advance to the Men's Frozen Four, April 7 and 9 at the TD Garden in Boston, Massachusetts. The entire championship uses a single-elimination format. Automatic qualification privileges are granted to the postseason champions of the six conferences. The remainder of the field is selected at large.
The only other junior league in North America with more alumni playing in the NCAA Division I Championship Tournament than the NAHL is the USHL. In addition, 32% of freshmen playing NCAA Division I hockey are alumni of the NAHL.