Wilderness move into 3rd with 3-1 win on Thursday
March 18, 2022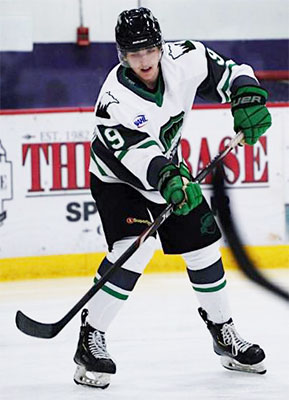 MN Wilderness 3 @ Kenai River 1 – Behind 30 saves from Matthew Smith, the Minnesota Wilderness moved into a tie for 3rd place in the Midwest Division thanks to a 3-1 win on Thursday night in Kenai River.
After a scoreless 1st period, the Brown Bears scored the game's opening goal midway through the 2nd period as Sean Henry netted his 6th goal of the season. Later in the period, the Wilderness tied the game at 1-1 as Nicholas Rexine scored on the power play. The game-winner came just over a minute later as Sam Antenucci scored towards the end of the 2nd period.
In the 3rd period, Smith help the Brown Bears at bay and Rexine added his second goal of the game on an empty net as the Wilderness picked up the 3-1 win.
Brown Bears goalie Bryant Marks also played well in the loss, stopping 46 of 48 shots.