Generals win sixth straight with 3-1 win on Sunday
March 13, 2022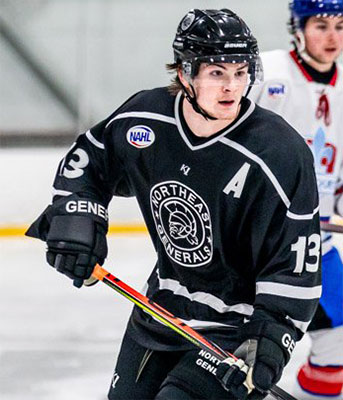 Maine 1 @ Northeast 3 – Generals goalie Oliver Blum made 41 saves to lead his team to their 6th straight win as the Generals beat the visiting Nordiques on Sunday, 3-1.
The two teams traded goals in the 1st period with the Generals scoring first as Matt Boczar scoring his 5th goal of the season and Brendan Gibbons answering for Maine to make it 1-1.
In the 2nd period, the Generals took the lead for good as Kyle Schroeder netted his 9th goal of the year.
In the 3rd period, David Andreychuk would add an empty-net goal to secure the 3-1 win.
Nordiques goalie Avery Sturtz made 23 saves in the loss.
Boxscore