Wilderness continue playoff push with 3-1 win in Anchorage
March 11, 2022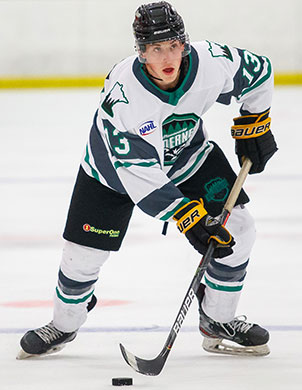 MN Wilderness 3 @ Anchorage 1 – Wilderness goalie Matthew Smith made 25 saves to lead his team to a 3-1 road win in Anchorage on Thursday night against the Wolverines. The win moved the Wilderness to within one point of the final playoff spot, which is currently held by the Wolverines.
The Wilderness took a 1-0 lead thanks to a 1st period goal from Cole Crusberg-Roseen, who scored his 17th goal of the season.
In the 2nd period, the Wilderness doubled their lead at 2-0 as Jared Mangan scored his third goal of the season.
In the 3rd period, the Wilderness made it 3-0 on the 19th goal of the season from William Persson. Smith's shutout bid was spoiled with just under six minutes remaining in the game as Bohdan Panasenko netted the lone Wolverine's goal on the night.
Shane Soderwall took the loss in goal for Anchorage, making 23 saves.