Brahmas, Smith shutout Wranglers, 5-0
January 21, 2022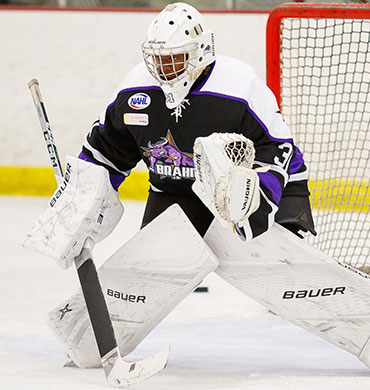 Lone Star 5 @ Amarillo 0 – Brahmas goalie Arthur Smith stopped all 26 shots that came his way for his second shutout of the season as the Brahmas moved to within two points of 1st place in the South with their third straight win as they blanked the Wranglers, 5-0 on Thursday.
Lone Star opened up a 1-0 lead in the 1st period thanks to a goal from Kyle Furey.
The Brahmas put the game away in the 2nd period with three goals from Nicholas Niemo, Tanner Daniels, and Dylan Smith.
Niemo would add his second goal of the game in the 3rd period, which was also his 19th of the season. Frankie Ireland and Artur Turansky had two assists apiece in the win.
Amarillo goalie Max Gutjahr made 20 saves in the loss.