Magicians edge Steel in shootout on Wednesday, 6-5
January 13, 2022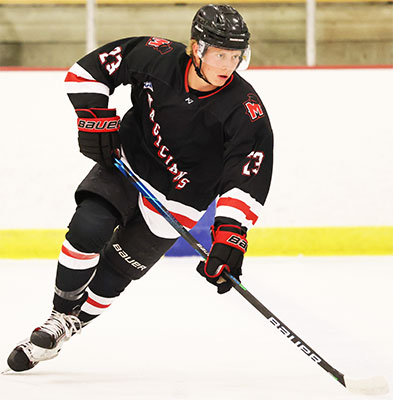 Chippewa 5 @ MN Magicians 6 (SO) – Trevor Kukkonen had two goals and an assist to lead the Magicians to a come from behind 6-5 shootout win on Wednesday night.
The teams were even at 2-2 through two periods as Kukkonen and Luke Delzer scored for the Magicians, while Ethan Benz and Parker Gnos scored for the Steel.
In the 3rd period, the Steel took a 5-2 lead with three straight goals from Jack Kircher, Braden Lindstrom, and Joseph Grainda. The Magicians stormed right back with three straight goals in just over three minutes as Nicholas Babbie, Lucas Kanta, and Kukkonen all scored.
After a scoreless overtime, the Magicians took the extra point in the shootout thanks to goals from Hunter Longhi and Gavin Best.
Henry Levy made 28 saves in the win, while Croix Kochendorfer made 31 saves in the shootout loss.