Wolverines top Magicians in offensive game
January 5, 2022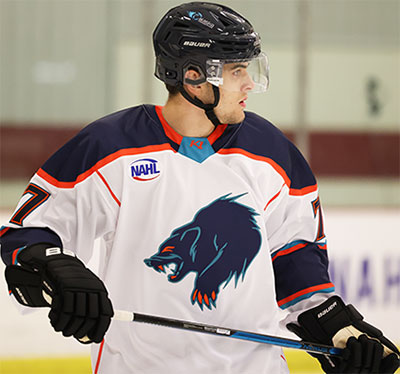 Anchorage 7 @ MN Magicians 6 – Seven different players lit the lamp for the Wolverines as they came from behind and erased a 4-1 deficit in a 7-6 win over the Magicians. Cooper Morris had a game-high three assists in the win.
It was mostly all Magicians in the 1st period as they opened up a 4-1 lead with goals from Spencer Light, Gavin Best, William Svenddal, and Lucas Kanta, while Talon Sigurdson scored for Anchorage.
In the 2nd period, the Wolverines cut the lead down to 4-3 thanks to a power play goal from Joey Moffatt and a goal from Campbell Cichosz.
In a wild 3rd period, the Magicians would widen their lead to 6-4 as Hunter Longhi would score and Best added his second of the game, which were sandwiched in between a goal from Hunter Schmitz. However, the Wolverines stormed back in the second half of the 3rd period with three straight goals, including a power play goal from Jackson Reineke, an even strength goal from Danny Reis, and the game-winning goal from Aiden Westin, which came on the power play with just 1:55 remaining in regulation.
Raythan Robbins made 35 saves in the win, while Kyle Kozma made 42 saves in the loss.