Wranglers move back into 1st with 2-1 win over IceRays
December 10, 2021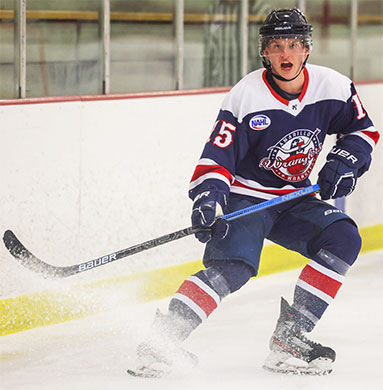 Amarillo 2 @ Corpus Christi 1 – Kristaps Skrastins scored twice and Max Gutjahr made 31 saves to lead the Amarillo Wranglers to a 2-1 win in Corpus Christi on Thursday night, as the Wranglers once again took over the lead in the South Division.
The Wranglers wasted little time converting on their first power play of the game as Skrastins scored his 17th goal of the season just :13 seconds into the man-advantage with assists to Kyle Demarco and Glebs Prohorenkovs.
In the 2nd period, the Wrangles would strike again early on a power play opportunity as just :12 seconds into their second man-advantage of the game, Skrastins found the back of the net again with assists from Prohorenkovs and Matej Palfy.
Late in the 3rd period, the IceRays snapped Gutjahr's shutout bid as Stepan Kuznetsov scored from the sharp angle to make the final 2-1.
Stefan Carney took the loss in goal for the IceRays, stopping 11 of 13 shots. Damon Beaver stopped all 8 shots he saw in a relief appearance.