Ice Wolves, Halasz shutout Wranglers on Sunday, 3-0
November 7, 2021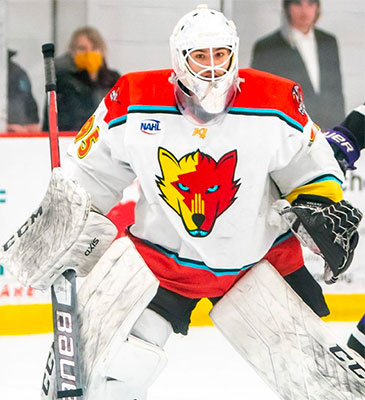 Amarillo 0 @ New Mexico 3 – New Mexico goalie Beni Halasz had to make just 13 saves for his second shutout of the season as the Ice Wolves posted a 3-0 win on Sunday over the visiting Wranglers.
New Mexico jumped on the board early in the game, taking a 2-0 lead in the 1st period with goals from Dillan Bentley and a shorthanded goal from Grant Ellings.
The lead increased to 3-0 in the 2nd period as Wilmer Svensson scored on the power play for his third goal of the season.
That was more than enough for Halasz, who stopped 8 of his 13 shots in the 3rd period. Amarillo goalie Connor Strobel made 25 saves in the loss.
The win brought New Mexico to within a point of Amarillo for 2nd place in the South Division.