Steel roll past Brown Bears of Thursday, 6-2
October 22, 2021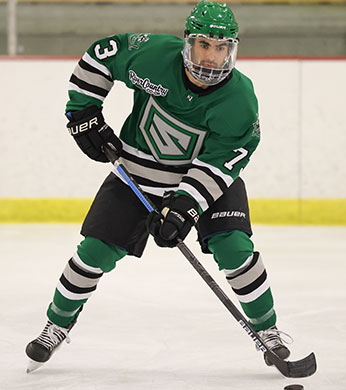 Chippewa 6 @ Kenai River 2 – The Steel scored three goals in the 1st period and never looked back as they won their second straight game and got back to .500 thanks to a 6-2 win in Soldotna, Alaska on Thursday.
Nick Sajevic, Ryan Waltman, and Barak Braslavski all lit the lamp in the 1st period for the Steel as they jumped out to a 3-1 lead after the opening 20 minutes. Cole Dubicki had the lone goal for the Brown Bears.
Dubicki would score again early in the 2nd period to cut the Steel lead down to just one at 3-2. However, a goal later in the 2nd period from Joseph Grainda pushed the lead back to 4-2.
In the 3rd period, the Steel scored two more goals to secure the 6-2 win, including a goal from Matthew Brille and another for Braslavski for his second of the game.
Croix Kochendorfer made 18 saves for his 3rd win of the season for the Steel, while Tommy Aitken made 20 saves in the loss, which was the seventh straight for the Brown Bears.