NAHL Alumni Update: Former players on NHL opening night rosters
October 13, 2021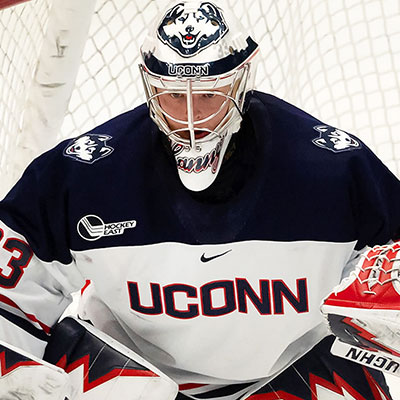 As the National Hockey League (NHL) opens its 2021-22 season, the NAHL alumni presence on opening night rosters continues to remain steady and significant.
The NAHL is pleased to announce that a total of 35 NAHL alumni are listed on opening night rosters of NHL clubs.
The list also includes former NAHL Coach of the Year Jon Cooper, who enters his eighth full season as the head coach of the Tampa Bay Lightning, who have won back-to-back Stanley Cup Championships. Cooper began his NAHL coaching career with the Texarkana Bandits in the 2003-04 season. He coached in the NAHL a total of five seasons. In 2004-05 and again in 2007-08, he was honored as the NAHL Coach of the Year.
Earlier this summer, a total of 80+ NAHL alumni attended NHL Development Camps and the league also saw two NAHL players selected in the 2021 NHL Draft.
For the fifth straight season, the NAHL has gone over 300 NCAA commitments in a single-season. In 2021, the NAHL once again set a new single-season record as 395 players were committed to an NCAA school during the 2020-21 season. 293 of those commitments (74%) were to NCAA Division I schools.
In the past five years, not only have 1,600+ NAHL players made NCAA commitments, but 30 players with NAHL ties have been taken in the NHL Draft.
NCAA weekly honors
Hockey East Goalie of the Week: Darion Hanson, UConn (Aston Rebels/Lone Star Brahmas) - Darion Hanson (East Bethel, Minn.) got his first Hockey East win of the season, making 29 saves in Saturday's 5-1 road win, keeping BU off the scoreboard in the second and third periods. Over two games of work, Hanson stopped 72 of 75 shots faced. In Friday's loss, the graduate student stopped a season-high 43 of 45 shots.
ECAC Goalie of the Week: Emil Zetterquist, St. Lawrence (Coulee Region Chill) - It may not come as much of a surprise that Zetterquist (Sr. - Stockholm, Sweden) was outstanding in his first weekend of play, allowing just two goals while facing 71 shots at Colorado College. He stopped 40 in Friday's 2-1 win, helping the Saints spoil the grand opening of CC's new arena. His .972 save percentage and 0.96 GAA were both tops in the league for goaltenders that played multiple games this weekend.
ECAC Rookie of the Week: Tommy Bergsland, Colgate (Bismarck Bobcats) - The Raiders are off to their best start since 2008, and Bergsland (Fr. - Minnetrista, Minn.) is a huge part of that, having recorded points in two of three games thus far from the blue line. He registered a pair of assists this weekend in Friday's 5-3 win at Vermont. He was excellent on the defensive side of the puck in both games, especially on Saturday when he blocked a shot and helped hold the Catamounts to just one goal.