Steel edge Wolverines on Thursday, 4-3
September 30, 2021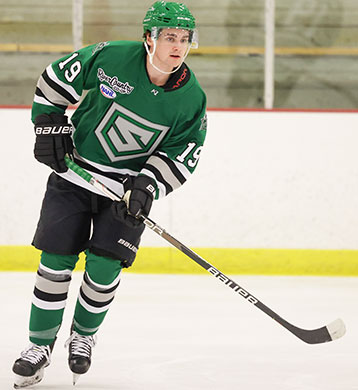 Anchorage 3 @ Chippewa 4 – In the final NAHL game in the month of September the Steel got a goal and an assist from both Ryan Waltman and Braden Lindstrom in a 4-3 win over the visiting Wolverines.
Anchorage was first to get on the board with a 1st period goal from Joey Moffatt. Chippewa had an answer just over two minutes later as Lindstrom tied the game.
In the wild 2nd period, the Steel went ahead for good with two goals :28 seconds apart from Waltman and Michael Harrel to open up a 3-1 lead. The Wolverines worked to stay close thanks to a pair of goals from Hunter Bischoff, but a goal midway through the 2nd period from Ethan Janda would prove to be the game-winner.
Steel goalie Levi Gho made 23 saves in the win, while Shane Soderwall made 32 saves in the loss.
With the win, the Steel moved into a 2nd place tie in the Midwest Division with a 5-2-0 record.