NA Now: St. Cloud Norsemen
September 6, 2021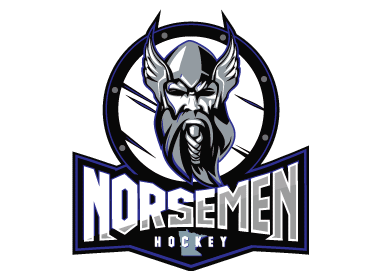 The NA Now series features a look at all teams in the NAHL for the 2021-22 season, with a new team being highlighted daily, leading all the way up until the start of the regular season. NA Now looks into each NAHL team including interviews with all the head coaches in the NAHL, as they provide fans with their expectations and outlook for the season, including taking a look at their strengths as a team and thoughts on the league. It will also take a look back on last season and how each team fared and what they accomplished.
St. Cloud Norsemen
Head Coach: Corey Millen (6th Season)
2020-21 record: 56 GP, 22-33-1, 45 pts. (6th in the Central Division)
2020-21 leading scorer: Brett Chorske (52 points)
2021 Playoffs: Did not qualify
2021-22 Division: Central
First regular season game: Wednesday, September 15th vs. Danbury Jr. Hat Tricks
Home opener: Friday, September 24th vs. Bismarck Bobcats
The St. Cloud Norsemen had a big improvement in their first season under veteran NAHL coach Corey Millen in 2020-21. After finishing with just 10 wins during the 2019-20 season, the Norsemen were much improved last season despite the fact they began the season with just two returning players. After starting the season with an 0-5 record in October, the Norsemen started to slowly get better by their return in mid-December. By the end of the season, the Norsemen had put things together, which included eight wins in the month of April and finished with 22 wins, which was a 12-win improvement and just one win behind Minot, who ended up with the fourth and final playoff spot in the Central.
Millen said given the inexperience on the roster and uncertainties of last season, he was proud of the way the team played once they got into the meat of the season. "There were a bunch of challenges, and each team was under a different set of circumstances, so that made it very difficult to build any type of consistency. Everyone's schedules were different, but we got through it and we learned a lot about our organization," said Millen. "We had two returning players from the year before, and a lot of inexperience on defense, so we knew last year was going to be tough. I like the way we evolved, and I felt like we were competitive and were playing our best hockey by the end of the year."
Heading into the 2021-22 season, the Norsemen return a good amount of players, and given last year's improvement, the team should be one of the contenders for the Central Division crown this season. "We have a good group of guys this year coming back who now have a year of playing in the NAHL under their belt. We expect them to take that next step this season and really have a good season. I think being more prepared for the level of play and what to expect will hopefully get us off to a better start this season," said Millen. "We will have some guys with expectations. I think if they follow the right path and progression then they will be the leaders of our team and we could be pretty good and competitive."
Watch: St. Cloud Norsemen season preview
Up front, the Norsemen roster is stacked with returning players who all have at least a year of experience and production under their belt. One of the key returners will be Top Prospects forward Ryan O'Neill, who is entering his 3rd season in the NAHL. The 5'10/165 lbs. native of Roseville, MN, was 2nd in team scoring last season with 40 points in 51 games played. Other forwards on the 2021-22 roster that were on the club last season and should bring some increased production include Blake Mesenburg (20 points), Northern Michigan recruit Blake Perbix (20 points), Logan Kittleson (18 points), Nik Hong (17 points), Air Force recruit Chase Freiermuth (15 points), Hunter Hanson (12 points), Peyton Hanson (8 points), and University of Minnesota recruit Nate Warner. The Norsemen also picked up a big piece in forward Brandon Lajoie from the Kenai River Brown Bears. Lajoie, 19, will be heading into his fourth NAHL season and played in the 2021 NAHL Top Prospects Tournament and was also a member of Team NAHL at the 2019 Sirius Ice Hockey World Cup.
On defense, the Norsemen return the likes of Nick Young, Broten Sabo, and Gunnar Johnson. In goal, the Norsemen get a big lift thanks to the return of Top Prospects goaltender and University of Maine recruit Josh Langford. The 20-year-old from Frisco, TX, appeared in 18 games last season for the Norsemen and posted a 2.87 goals against average and .897 save percentage. This will be Langford's fourth season in the NAHL as he brings 77 career games played to the table.
Millen knows that winning won't be east in the Central Division, but a better start will be key to the season and making the playoffs remains the goal. "Every night in the Central is a dogfight. I think the addition of North Iowa makes the division even more difficult, because we expect them to be good," said Millen. "Everyone wants to win the Robertson Cup; I think that's a given. However, you have to give yourself that chance first and that means making the playoffs, so from a competitive standpoint that is our #1 goal. Then once you are there, I think health and depth will play a big factor in how far we can go."
Next up: Wichita Falls Warriors