NA Now: Odessa Jackalopes
September 3, 2021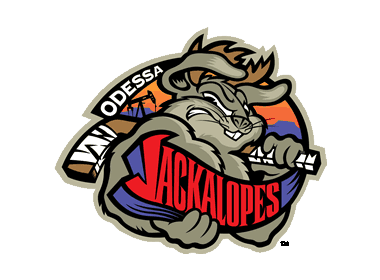 The NA Now series features a look at all teams in the NAHL for the 2021-22 season, with a new team being highlighted daily, leading all the way up until the start of the regular season. NA Now looks into each NAHL team including interviews with all the head coaches in the NAHL, as they provide fans with their expectations and outlook for the season, including taking a look at their strengths as a team and thoughts on the league. It will also take a look back on last season and how each team fared and what they accomplished.
Odessa Jackalopes
Head Coach: Scott Deur (1st Season)
2020-21 record: 56 GP, 12-36-8, 32 pts. (6th in the South Division)
2020-21 leading scorer: Fletcher Anderson (31 points)
2021 Playoffs: Did not qualify
2021-22 Division: South
First regular season game: Wednesday, September 15th vs. Chippewa Steel
Home opener: Friday, October 28th vs. Lone Star Brahmas
After finishing in the bottom of the South Division the past three seasons, the Odessa Jackalopes find themselves in another rebuilding situation for the 2021-22 season. Last year's 2020-21 campaign under first-year NAHL head coach Jason Fortier was one that started with some promise as the Jackalopes got off to a 2-0-1 start, but then lost seven of their next eight games. For the remainder of the season, the team struggled to generate offense on a consistent basis and finished with 12 wins.
The off-season saw some changes for the club as Fortier accepted an assistant coaching position at the NCAA Division I level with the University of Maine. On the lookout again for a new head coach, the Jackalopes went with a familiar face in NAHL circles to turn the ship around in 2021-22 as they hired longtime Fairbanks Ice Dogs assistant coach and former NAHL player Scott Deur as the team's next head coach.
Watch: Odessa Jackalopes season preview
Deur, 32, began his coaching career in the NAHL with the Fairbanks Ice Dogs in 2015 as an assistant coach. Over the past six years, he has helped oversee four Midwest Division championship teams, as well as a Robertson Cup championship team in 2016 and a NAHL league regular-season championship in 2017-18. Deur is also no stranger to the NAHL and the South Division as he played for three teams in the NAHL from 2007-10. This included a stint with the Texas Tornado in the South Division in his final year of juniors.
"I am excited to finally be getting the opportunity to be a head coach. Playing and coaching in the NAHL has been a wonderful experience, and I am excited to be continuing that here in Odessa as the next head coach. I've had some great mentors along the way, who I feel I have learned a lot from. Guys like Tony Curtale, Rob Proffitt, and Trevor Stewart have really had an impact on the coach I am today," said Deur.
Deur faces a couple big challenges in trying to turn around the Jackalopes, who have not been to the playoffs since the 2017-18 season. The team finished last in the NAHL in offense, which included fewest goals per game (2.09) and fewest shots on goal per game (25.23). The team also lost a significant number of players from the 2020-21 team.
"I think we had to go out and get some size. It is widely known that the South Division is a little bit more of a physical division, but you also have to be able to skate and move the puck in order to create some offense and scoring. We have to have guys that are going to be able to make plays," said Deur. "The South Division already is hard enough as it is and I think in 2021-22 it is going to be even tougher. I think with eight teams in the Division this year, including the defending champs in Shreveport, there will be an emphasis on having a strong start to the season and doing our homework as a staff on all seven of our South Division opponents. We have to go into every game with a plan so that there are no surprises and our players know what to expect."
Back for another season in Odessa will be defenseman and Michigan Tech commit Evan Orr, who was the team captain last season, putting up 12 points in 42 games played. Also back are forwards J.R. Perdion (10 points), Liam O'Hare (10 points), along with defenseman Connor Couet (6 points). "I think the guys who were here last year can be very valuable to us and I think all of the returning players made some strides during the summer and came back this year with a renewed sense of purpose," said Deur.
Perhaps the biggest question mark for the Jackalopes is in goal. The team has four goaltenders in training camp, which include Chris Brown, Hunter Hein, William Proctor, and Noah Rupprecht. Both Proctor and Rupprecht have NAHL experience, while Brown comes from the Northstar Knights in the NAPHL and Hein comes from the Texas RoadRunners in the NA3HL. "We are going to give them all an opportunity to make the team and be the Day 1 starter," said Deur. "We are in a great spot here in Odessa to have players succeed and move on to the next level. I look forward to this opportunity and working with the players we have here."
Next up: Shreveport Mudbugs