September 1, 2021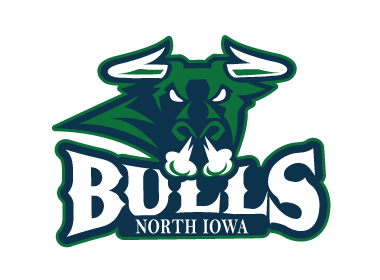 The NA Now series features a look at all teams in the NAHL for the 2021-22 season, with a new team being highlighted daily, leading all the way up until the start of the regular season. NA Now looks into each NAHL team including interviews with all the head coaches in the NAHL, as they provide fans with their expectations and outlook for the season, including taking a look at their strengths as a team and thoughts on the league. It will also take a look back on last season and how each team fared and what they accomplished.
North Iowa Bulls
Head Coach: Todd Sanden (1st Season)
2020-21 record: 56 GP, 29-18-9, 67 pts. (4th in the South Division) *as the Amarillo Bulls
2020-21 leading scorer: Jere Vaisanen (44 points)
2021 Playoffs: Lost in the South Division Semi-Finals to Shreveport, 3 games to 1 *as the Amarillo Bulls
2021-22 Division: Central
First regular season game: Wednesday, September 15th vs. Minnesota Wilderness
Home opener: Friday, September 24th vs. Aberdeen Wings
The North Iowa Bulls era in the NAHL began before it's NA3HL tenure had come to the close. On March 5th, the Amarillo Bulls announced that they would be moving to Mason City, Iowa where they would be fielding both an NAHL and an NA3HL team for the 2021-22 season. Just over a month later, the NA3HL's North Iowa Bulls won their fourth Fraser Cup Championship in the last eight years, all under Head Coach Todd Sanden.
On June 1st, the Bulls would make it official and bring Sanden over from the NA3HL to the NAHL with a new two-year deal to the Bulls NAHL team. Sanden, who was named the NA3HL's General Manager of the Year in 2020-21, had been in the NAHL previously as an assistant coach with the North Iowa Outlaws in 2009-10 and also with the Coulee Region Chill in 2010-11. "It's a great feeling to be back in the NAHL. I was a part of the community when the previous NAHL team was in Mason City and I am super proud to have a team back again and to be the head coach. It was nice to go out on top with a Fraser Cup Championship," said Sanden.
The announcement of Sanden's hiring was coupled with the hiring of Kevin Murdock, who is also set to return to Mason City and serve as the Bulls' associate head coach and general manager during the 2021-22 season. Murdock previously served under Sanden from 2016 to 2019, and recently finished a successful two-year stint as the head coach of the NAHL's Kenai River Brown Bears. "I am thrilled to have Kevin on staff. We had a lot of success together and he brings a wealth of knowledge to the table, which now includes a successful stint as a head coach in the NAHL. I am looking forward to continuing my career in Mason City," said Sanden.
Watch: North Iowa Bulls season preview
Sanden said that the team was fortunate to inherit several key players from the Amarillo Bulls team that went 29-18-9 last season in the NAHL's South Division and qualified for the Robertson Cup Playoffs. The Bulls lost to the eventual Robertson Cup Champion Shreveport Mudbugs in four games in the Division Semi-Finals.
"I think we were pretty fortunate with the quality of veteran players coming back that had played in Amarillo. It really gave us a bit of depth when building a team for this season, because there were returners in all three positions, including goaltending, defense, and forwards," said Sanden. "After that, we went after players that fit our game style. I know in the Central Division, you have to be able to skate and move the puck, so a lot of our focus was on players with speed who can quickly transition. We have to be an offensive team that's defensively responsible."
The Bulls do return a veteran goalie in Top Prospects netminder Andrew Takacs. The 6'2/190 lbs. 20-year-old from Dunkirk, MD, will be entering his third full season in the NAHL. Last year, he put up some good numbers with the Bulls, which included a 14-8-1 record in 25 games played.
Along the blueline, the Bulls are very solid with a host of key returning players, which includes Union commit Greg Japchen, who had 26 points last season. Also coming back are Top Prospects defenseman Sean Vlasich (18 points), Jack Boxer, and Jack Mesic. "Having four defenseman back, along with a starting goalie, is a pretty good base to start with to try and be successful," said Sanden.
Up front, the Bulls will be led by already announced team captain Ryan Coughlin, who played in the NAHL Top Prospects Tournament in June and who had 23 points in 45 games last season with the Bulls and 32 points in 51 games played with the Corpus Christi IceRays in 2019-20.
"It's hard to win in this league and hard to win in the Central Division. You are going to have peaks and valleys, but it's our goal to smooth that out a bit and make sure we don't have too many super highs or lows. We just want to be consistent and hopefully that translates into wins. We just want to position ourselves so we are able to make a run at the Robertson Cup come playoff time," said Sanden.
Next up: Northeast Generals