NA Now: Maryland Black Bears
August 26, 2021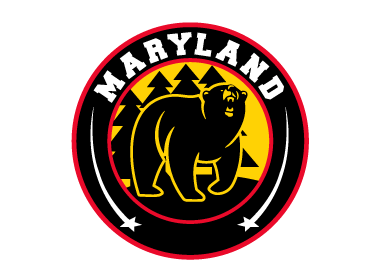 The NA Now series features a look at all teams in the NAHL for the 2021-22 season, with a new team being highlighted daily, leading all the way up until the start of the regular season. NA Now looks into each NAHL team including interviews with all the head coaches in the NAHL, as they provide fans with their expectations and outlook for the season, including taking a look at their strengths as a team and thoughts on the league. It will also take a look back on last season and how each team fared and what they accomplished.
Maryland Black Bears
Head Coach: Clint Mylymok (4th Season)
2020-21 record: 54 GP, 25-21-8, 58 pts. (4th in the East Division)
2020-21 leading scorer: Hunter McCoy (35 points)
2021 Playoffs: Lost in the East Division Finals to the Maine Nordiques, 3 games to 0
2021-22 Division: East
First regular season game: Friday, September 10th vs. New Jersey Titans
Home opener: Friday, September 10th vs. New Jersey Titans
The Maryland Black Bears took a big step forward as an organization in 2020-21 despite the Covid-19 pandemic. In just their third season in the NAHL, the Black Bears finished strong down the stretch to qualify for the Robertson Cup Playoffs as the 4th seed in the East thanks to a 25-win season.
The Black Bears had a sense of unfinished business from the season before, as their 2019-20 season ended prematurely in March of 2020 with the team primed to make its first playoff appearance in team history. Fast forward over a year later, and the Black Bears would finally get that chance in the Division Semi-Finals against the Johnstown Tomahawks, who posted the league's 2nd best record in 2020-21. It took the maximum amount of five games, but the Black Bears posted one of the biggest upsets of the 2021 Robertson Cup Playoffs thanks to a 3-2 series win over the Tomahawks, which included a 4-3 win in Game 5 in Johnstown. The season would come to an end in the next series as the Maine Nordiques would sweep Maryland in the East Division Finals, but a statement had been made and big steps were taken.
"We took some big steps as a program this past year. We had a very young team, but we had some experience, so from an on-ice standpoint, we just wanted to make the playoffs. It was fun to see them grow and have fun throughout the season. After the season end prematurely in 2019-20, I think a lot of the players came into last year believing there was some unfinished business," said Black Bears head coach Clint Mylymok. "Our series win against Johnstown was obviously huge for our program and also for our fans. I think it showed we belong. In the Division Finals, we ran into a hot goalie and Maine was playing really well."
"Part of our job as a staff was to keep things as normal as possible and our players responded in unbelievable fashion. They knew they were here to develop as hockey players and advance to the next level, and they stuck to that. A lot of people thought that would be a tough year to get a commitment, yet we had 18 guys on the roster end up with an NCAA commitment by the end of the season," said Mylymok. "We just tried to keep them focused on what we could control. I think the way everyone within the division was able to band together and cooperate in getting games played is to be commended. I also think the league and its owners did a great job of staying focused on the task at hand, which was to keep us on the ice and safe."
Watch: Maryland Black Bears season preview
Mylymok said the big goal for 2021-22 was to get more depth and experience up front to increase scoring and offensive output. "I think scoring in key times was a little bit of an Achilles heel of ours last year. I think we have found some good and experienced players to come in and contribute right away. I think bringing in experienced guys that were leaders on their previous teams that can be leaders for us is important," said Mylymok.
The backbone of the Black Bears will once again be Top Prospects goaltender Michael Morelli. The NAPHL grad and 6'0/175 lbs. native of Arvada, CO, was named to the All-NAHL Rookie 2nd Team and the All-East Division Rookie team last season. "With Morelli back, our goaltending is very solid. He had such an outstanding first year. There is no one that works harder or is more dedicated to the game," said Mylymok.
Along the blueline, the Black Bears have four returners in Sean Kilcullen (13 points), Aidan McDowell (13 points), Philip Tornqvist (10 points), and Kevin Scott. They will be combined with some new defensemen with experience to create a fortress in front of Morelli that should make the Black Bears tough to score on. Up front, the Black Bears will be young, but experienced. Returners include Branden Piku (13 points), Conor Cole (27 points), Aden Bruich (11 points) and Brad McNeil (11 points).
"I think getting to the Division Finals will make us a hungrier team this season. We also take a lot of pride in our commitments and advancement and we take them very seriously. If a player comes to Maryland, we will develop him to the point where he becomes an NCAA Division I or III hockey player," said Mylymok.
Next up: Minnesota Magicians