NA Now: Fairbanks Ice Dogs
August 19, 2021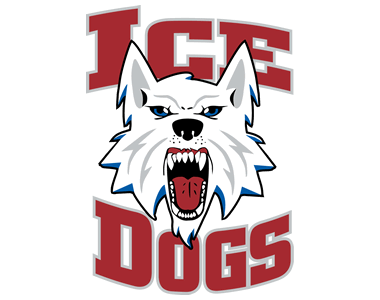 The NA Now series features a look at all teams in the NAHL for the 2021-22 season, with a new team being highlighted daily, leading all the way up until the start of the regular season. NA Now looks into each NAHL team including interviews with all the head coaches in the NAHL, as they provide fans with their expectations and outlook for the season, including taking a look at their strengths as a team and thoughts on the league. It will also take a look back on last season and how each team fared and what they accomplished.
Fairbanks Ice Dogs
Head Coach: Trevor Stewart (11th Season)
2020-21 record: 48 GP, 25-19-4, 54 pts. (2nd in the Midwest Division)
2020-21 leading scorer: Bret Link (40 points)
2021 Playoffs: Lost in the Midwest Semi-Finals to the Minnesota Magicians, 3 games to 0
2021-22 Division: Midwest
First regular season game: Friday, September 10th vs. Minnesota Magicians
Home opener: Friday, October 1st vs. Kenai River Brown Bears
While the 2020-21 season presented a whole new set of challenges for everyone in the NAHL, the season was especially challenging for the Fairbanks Ice Dogs. The team found themselves unable to play the majority of the season in their home state of Alaska due to the Covid-10 pandemic. As a result, the team found a new temporary home for the season in Marshall, Minnesota, which enabled them to play games and keep travel to a minimum in the Midwest Division.
The Ice Dogs put together another winning season and did so without playing a game on their home ice in Alaska until April 22nd. The Ice Dogs finished with 25 wins in 48 games played and had some ice for their playoff series against the Minnesota Magicians. However, the red-hot Magicians went up to Alaska and swept the Ice Dogs to end their season.
"It was a trying year, but I think our staff learned a lot. There were a lot of moving parts to start the season, including where we were going to play. We took everything that we had and moved it to Marshall went were spent over six months. It was a very welcoming experience, because once we were down there, that community opened their houses and their arms to us and it made a difficult experience so much easier to handle," said Ice Dogs head coach Trevor Stewart, who will be entering his 11th season behind the bench in 2021-22. "Our group did a tremendous job of showing resiliency. You never heard anyone complaining and it turned out to be a pretty good year on the ice. We had a young roster and figured some things out during the second half of the season. We were able to host a playoff series and even though we lost, we are going to learn from it and be better this season."
Watch: Fairbanks Ice Dogs season preview
The Ice Dogs have three Robertson Cup titles to their name in the last 10 years (2011, 2014, 2016) and the 2021-22 season is shaping up to be one where the Ice Dogs will enter the season as one of the favorites to win the Midwest Division and return to the Robertson Cup thanks to a largely veteran line-up.
"We didn't have a lot of experience on the roster last season. It was a young team, but as a result this season, we are going to have 14 returning players, which is a very high number. It also comes with high expectations, so we should be able to hit the ground running. There are a number of players we will look to for leadership and production and we are excited to start training camp in Fairbanks and get back to some normalcy," said Stewart. "We saw many of our players who were rookies last season take a big step forward our main camp in Minnesota in July, so I think the leadership and depth of the team is going to be by committee."
Some of the 14 veterans the Ice Dogs return to the line-up this season are forwards Owen Neuharth (39 GP, 25 points),), Tyler Herzberg (40 GP, 23 points), Jake Hale (46 GP, 19 points), Billy Renfrew (31 GP, 17 points), Tyler Stewart (32 GP, 17 points), Zach Murray (40 GP, 16 points), Cam Ricotta (30 GP, 12 points), and Nick Ostbloom (20 GP, 7 points). Along the blueline, the Ice Dogs get a big spark with the return of defenseman Brendan Miles, who had 20 points in 45 games played last season and committed to play NCAA Division I hockey for the University of Michigan earlier this month.
Both goalies from last season are expected to return in Kayden Hargraves and Ryan Keyes. Hargraves posted a 18-10-2 record last year and was 10th in the NAHL with a 2.60 goals against average. Keyes appeared in 18 games last season and posted a 7-7-2 record. Another goalie who could compete for some time is 20-year-old Canadian Eric Ward, who has spent the last two seasons in the AJHL.
"It's exciting to have another team in Alaska. It really helps with travel and we are excited to add a new rival to the mix. Our division changed quite a bit from last season to this season, so that's something that will be a challenge for us is trying to have success in an eight-team division," said Stewart.
Next up: Jamestown Rebels