NA Now: Corpus Christi IceRays
August 16, 2021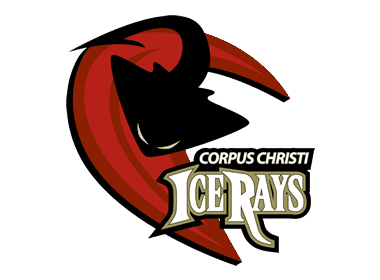 The NA Now series features a look at all teams in the NAHL for the 2021-22 season, with a new team being highlighted daily, leading all the way up until the start of the regular season. NA Now looks into each NAHL team including interviews with all the head coaches in the NAHL, as they provide fans with their expectations and outlook for the season, including taking a look at their strengths as a team and thoughts on the league. It will also take a look back on last season and how each team fared and what they accomplished.
Corpus Christi IceRays
Head Coach: Michael Lysyj (1st Season)
2020-21 record: Did not play
2021-22 Division: South
First regular season game: Wednesday, September 15th vs. Maryland Black Bears
Home opener: Friday, September 24th vs. Lone Star Brahmas
The IceRays return to the NAHL after they opted out of the 2020-21 season because of the Covid-19 pandemic. Some major changes are in store for the team as they prepare to bring hockey back to Texas' Coastal Bend. Step one for the team was building a new staff, which included new head coach Michael Lysyj, who will be one of 10 new head coaches in the NAHL this season. Lysyj spent last season on the bench as an assistant coach for the Des Moines Buccaneers of the USHL and spent the 2019-20 season with the Everett Silvertips of the WHL.
Cassidy Lange, the IceRays President said that he was excited to find someone of Lysyi's experience to help lead the team back onto the ice this season. "We are very happy to be able to add someone of Mike's pedigree and commitment to player development. Mike checked all the boxes. We look forward to him creating a culture and standard of IceRays hockey and a pursuit of a Robertson Cup," said Lange.
"I think it's just getting the buzz back up around the team," said Lysyj. who was hired in late May. "You are dormant for a year and I think some people maybe have forgotten about us in the area, and we are looking forward to connecting with the community, getting to know the fan base and re-energizing those fans to get back in the building and support the team."
Watch: Corpus Christi IceRays season preview
The IceRays will be greeted by a South Division that is not only bigger since they played last in the Spring of 2020, but also has some new faces to it. Not only will the IceRays have to face the defending Robertson Cup Champion Shreveport Mudbugs, but they also will face two new clubs in the Amarillo Wranglers and El Paso Rhinos. "We know that the South Division is a little bit heavier of a game and more physical kind of hockey, so for me creating and building our team culture drives the bus. When we were recruiting players, we wanted to make sure that they are good people and good leaders first and foremost and that we were bringing the right people into our organization that fit our culture and our ideals. On top of that, they must have talent and be the right kind of players that can compete in the South Division and have success," said Lysyj.
While the IceRays won't have anyone that was on the roster back in 2019-20, they will have players on the 2021-22 roster with NAHL experience. Leading the way is going to be defenseman Jayden Jensen, who brings three seasons and 145 games of NAHL experience with him. "Jayden has personality and had a great main camp. I see him as a big part of our leadership," said Lysyj. Also along the blueline, the IceRays expect Dominic Foglia and Noah Szretter to make an impact.
Up front, the IceRays will have NAHL veteran Jude Kurtas as one of their key pieces. Kurtas, who played in the 2021 NAHL Top Prospects Tournament, has played 97 career NAHL games, all with the Maryland Black Bears and recorded 33 points in that span. The IceRays also picked up Grady Friedman from the Black Bears and John Musella from the Northeast Generals. Lysyj said he also expects big things out of forward Charlie Merkley, who had 59 points and 33 goals for the Charlotte Rush last season.
"We are fortunate to have three good goaltenders starting the year with us. We are pleased with being able to build around them. We had to find guys who could skate and defend. I think if you look at the more successful teams in the NAHL, that's something they have in common. They all play great defense and they all put premiums on being to the puck first. We have to take care of our own end and be able to transition," said Lysyj.
"The beginning of the season and the NAHL Showcase will be very important for us. It will be our coming out party because those will be our first games of the year, so we are looking to make a statement. Everyone circles the event on their calendar and we will be no different. It is a great opportunity for us to gauge where we are as a team and for players to be seen. Overall, we would love to win a Championship. There is a roadmap to that and checkmarks we have to hit. Obviously, you can't do that without making the playoffs so from Game 1 in Blaine, that will be a big goal of ours." said Lysyj.
Next Up: Danbury Jr. Hat Tricks