August 15, 2021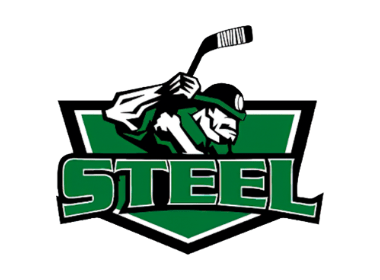 The NA Now series features a look at all teams in the NAHL for the 2021-22 season, with a new team being highlighted daily, leading all the way up until the start of the regular season. NA Now looks into each NAHL team including interviews with all the head coaches in the NAHL, as they provide fans with their expectations and outlook for the season, including taking a look at their strengths as a team and thoughts on the league. It will also take a look back on last season and how each team fared and what they accomplished.
Chippewa Steel
Head Coach (Interim): Mike Fazio (1st Season)
2020-21 record: 48 GP, 14-29-5, 33 pts. (5th in the Midwest Division)
2020-21 leading scorer: Liam Hansson (30 points)
2021 Playoffs: Did not qualify
2021-22 Division: Midwest
First regular season game: Friday, September 10th vs. Kenai River Brown Bears
Home opener: Friday, September 10th vs. Kenai River Brown Bears
The Chippewa Steel are still in the midst of some transition as they open the 2021-22 season. In less than a month, the Steel will take to the ice for their first regular season game on September 10th prior to the NAHL Showcase. Part of that transition dates back to last season with an ownership change and has extended into this season with some more changes behind the bench.
In mid-April the team was sold to Kasik Hockey, LLC and owner Kelly Kasik by longtime owner Steve Black. "Our goals are to attract and develop high-level hockey players. This means providing a great playing experience and environment which will allow players to develop both as a hockey player and as a person. These goals are achieved by committed ownership, focused scouting program, a determined coaching staff and a team which is closely tied into its community. This focus on the complete player helps them achieve both next steps in hockey as well a life," stated Kasik.
For the last month of last season, the Steel instituted a coaching change with the hopes that it would help build momentum for this season. The Steel begin the season with Mike Fazio serving as the interim Head Coach. Fazio was with the team during the second half of the 2020-21 season and also helped head up the team's tryout camps this summer. He is well-versed in what the team needs were for this season and what holes needed to be filled. Fazio is no stranger to the NAHL having played in the league from 2010-13, appearing in 134 career regular season games. He was the captain for the Springfield Jr. Blues during his final season and played in the 2013 NAHL Top Prospects Tournament.
Watch: Chippewa Steel season preview
"The first thing we're looking for was to bring in some new guys with some energy that could play our style. We know our veterans had a tough year last year. We were not going to hold that against them and continue to work on building some more trust in our veterans, especially towards the end of the year. We started to see a lot of positives once we got on the bench and gave them some freedom to do some things. We have a lot of trust in the veteran group that's coming back just a lot of positive energy or on the rink," said Fazio.
"I think heading into the season this year, there is a lot of energy from every and we are motivated to do well because of our new ownership. There's a lot of positives to build on and we feel good about our group. We took a lot of pride in what we were able to accomplish in a short time last season, so hopefully we can carry that energy into this season," continued Fazio.
As for returning players, Fazio said that forwards Ethan Benz, Ryan Waltman, Jack Brown and Braden Lindstrom will be key for production up front. Benz was 2nd in team scoring last year with 26 points in 46 games played. Waltman tied for 4th with 22 points, Brown was right behind that with 21 points, and Lindstrom had 19. On defense, James Miller returns after putting up seven points in 31 games played last season. Evan Tanos (11 points) and Tyler Ryder also return on the blue line. The Steel were 19th in goals against average and no matter who mans the crease in 2021-22, it will be a new face and stopping pucks will be at a premium.
"I think our division was strong last year and will be again this year with the addition of Anchorage, the Wilderness, and Springfield, so when we were recruiting we wanted a group of guys with the right kind of character who are good in the lockerroom and are accountable for their own development. We think we can make really good hockey players and into a really good team. We want have fun, we want to be competitive and we want to embrace every challenge head on," said Fazio. "Our big thing this year is development. We want them to understand what it takes to be a successful junior hockey player on and off the ice and then have that translate into being a successful college hockey player. I think if we focus on development, the wins and losses take care of itself. Our goal as a staff is to invest the time and energy into our players and let them grow and develop. This is all about them."
Next up: Corpus Christi IceRays