August 14, 2021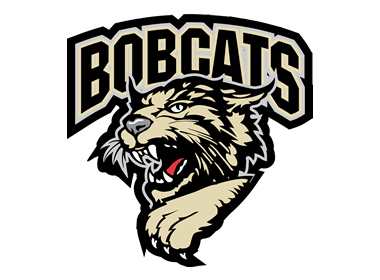 The NA Now series features a look at all teams in the NAHL for the 2021-22 season, with a new team being highlighted daily, leading all the way up until the start of the regular season. NA Now looks into each NAHL team including interviews with all the head coaches in the NAHL, as they provide fans with their expectations and outlook for the season, including taking a look at their strengths as a team and thoughts on the league. It will also take a look back on last season and how each team fared and what they accomplished.
Bismarck Bobcats
Head Coach: Layne Sedevie (12th Season)
2020-21 record: 56 GP, 29-21-6, 64 pts. (2nd in the Central Division)
2020-21 leading scorer: Ryan Taylor (41 points)
2021 Playoffs: Lost in the Central Finals to Aberdeen, 3 games to 0
2021-22 Division: Central
First regular season game: Wednesday, September 15th vs. Northeast Generals
Home opener: Friday, October 1st vs. Minot Minotauros
The Bismarck Bobcats enter the 2021-22 season with high expectations. Now in their 25th season as an organization and 18th season in the NAHL, one of the league's most tenured teams will again be expected to be one of those that will again contend for a Robertson Cup.
The Bobcats entered the 2020-21 season with a group of players that ultimately saw 18 of them end up with NCAA Division I commitments, including NAHL All-Rookie 1st Team defenseman and Northern Michigan University recruit Luke Gramer. To no one's surprise, the Bobcats were right in the thick of things when the playoffs began and then after a sweep of the Minnesota Wilderness in the Central Division Semi-Finals, it was onto face the juggernaut Aberdeen Wings in the Central Finals with a trip to the Robertson Cup on the line.
The Wings were simply too much and swept the Bobcats to end their season, however Head Coach Layne Sedevie was pleased with the results and big picture. "I thought it was a really good year. I think our staff did a great job of building a good team, especially with only six returning players," said Sedevie. "That Aberdeen team we had to play against was one of the better teams I've seen in the NAHL in quite some time. We had a chance to play to win the division and go to the Robertson Cup, so that is something we like to accomplish every year. We moved on a lot of players and that's the main goal."
Watch: Bismarck Bobcats season preview
In preparing for the 2021-22 season, Sedevie said it will be very similar to the year before where the Bobcats only return 6-7 players, but they will be key in the success of the team. "We lost a lot of guys on defense. We are close to the same numbers coming back this year as we were last year," said Sedevie.
One of the other needs the Bobcats have is that of assistant coach. For the second consecutive season a Bobcats assistant coach is moving on as Garrett Hendrickson took a coaching position with Augsburg University in the NCAA. A year earlier, longtime assistant Garrett Roth took the head coaching position with the Wichita Falls Warriors in the NAHL, where he was named the South Division's Coach and General Manager of the Year this past season. "I don't mind it and I am happy for those guys. What Garrett did in Wichita Falls this season was incredible. Garrett Hendrickson is no different. They both came to Bismarck and had a good experience and were able to develop. It is very similar to what happens with players. You take pride in being able to move them on and I will always follow their careers and be happy for them," said Sedevie.
The Bobcats will have some key pieces returning including forwards Ben Troumbly (19 points), Quinn Rudrud (13 points), Nico Chmelevski (10 points), Patrick Johnson (8 points), and Eddie Shepler (3 points). On defense, the main man coming back is Jon Ziskie. The Niagara University recruit had 16 points in just 38 games played last season. "There are some really nice pieces returning and we are going to build around them. That's what makes junior hockey unique. You aren't going to have the same guys for more than maybe two years, so your time to develop them and advance them on is limited," said Sedevie.
The Bobcats also return one of their key pieces in goal in Tommy Aitken. "We like to build from the net out, so getting Tommy back in goal is hopefully going to be beneficial for him and the team. Usually, goalies in the second season in the NAHL really thrive and we expect Tommy to have a big season," said Sedevie. In his rookie campaign, Aitken appeared in 21 games and put up a 2.54 goals against average and a .910 save %.
"Winning is hard, but it is what drives you. I would love to win a Robertson Cup as a head coach. Not so much for me, but for the players. I saw what that experience was like in 2010 for us and it is something you remember forever. A lot of things have to go right. I think we had a really good chance back in 2020 before the season was stopped. All you want to do is give yourself a chance. A lot of people work tirelessly to make it happen. We just want to be in good position and give ourselves a chance, that's all we can ask for."
Next up: Chippewa Steel