August 13, 2021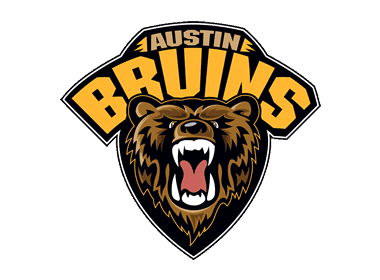 The NA Now series features a look at all teams in the NAHL for the 2021-22 season, with a new team being highlighted daily, leading all the way up until the start of the regular season. NA Now looks into each NAHL team including interviews with all the head coaches in the NAHL, as they provide fans with their expectations and outlook for the season, including taking a look at their strengths as a team and thoughts on the league. It will also take a look back on last season and how each team fared and what they accomplished.
Austin Bruins
Head Coach: Steve Howard (5th Season)
2020-21 record: 56 GP, 22-26-8, 52 pts. (5th in the Central Division)
2020-21 leading scorer: Barrett Brooks (39 points)
2021 Playoffs: Did not qualify
2021-22 Division: Central
First regular season game: Wednesday, September 15th vs. Wichita Falls Warriors
Home opener: Friday, September 24th vs. Minot Minotauros
Life in the Central Division is a roller coaster ride every year and it was no different for the Austin Bruins during the 2020-21 campaign. The group began the season with a younger group of players, but had a solid foundation of veterans like Barrrett Brooks, Carson Riddle, Peter Jacobs, Garrett Dahm, Reggie Millette, and Connor Mylymok, and Tyler Shea.
The Bruins got off to a delayed start in the middle of November and were playing catch-up from the beginning of the season with eight losses in their first 11 games. Still, the team battled hard and by the end of the regular season, were in the playoff mix. In the end, the Bruins missed out of the post-season by just two points despite ending the season with 11 points in in their final six games and a 7-1-2 record in their final 10 games.
"It's a shame we missed out on the playoffs by such a slim margin because I felt those last 10 games we were playing some of the best hockey of the year," said Bruins head coach Steve Howard, who will return for his fifth season in 2021-22. "We got hot at the end of the regular season and I was really impressed with the way our guys responded. We gave it everything we could and just fell a little short, but I was proud."
"We had a young core of players and that will translate into a lot of guys coming back this season, which is good. We will have some holes to fill, but we believe we have picked up some key pieces in the off-season, which will address those needs," said Howard.
Watch: Austin Bruins season preview
The Bruins protected 17 players from last year's squad, which means they will be set up with a veteran group of players hungry for success. Leading that group is going to be forward and Western Michigan University commit Carson Riddle, who has been selected as the team captain for the 2021-22 season. "Carson is a great leader through and through, so we are happy to have him back," said Howard. Riddle was 2nd on the team in scoring last season with 37 points in 52 games played. Also returning to the team up front are Alex Trombley (21 points), Sutter Muzzatti (13 points), Braidan Simmons-Fischer (9 points), all of whom Howard expects to have big and productive years from.
Along the blueline, Howard said he is very pleased with the depth the team has. "We went after some good defensemen to sure up our back end, but it will be good to have guys back like Frank Dovorany and Therien Thiesing back. I am also excited about our first pick in the 2021 NAHL Supplemental Draft in Xavier-Alexandre Jean-Louis, who brings some size and experience to the table," said Howard. The Bruins also traded for defenseman Liam Whitehouse, who was an assistant captain last year with the Johnstown Tomahawks.
Also returning is goaltender Hudson Hodges, who had a solid rookie campaign in 2020-21 with 27 appearances and a 2.92 goals against average to go along with a .899 save percentage. "I think a lot of goalies take a big step in their second season and we are hoping Hudson is no different. They come in more experienced and with something to prove, so I think he is very capable of having success along the lines of someone like an Alex Schilling, who was in a similar situation with us a few years ago and is now playing NCAA Division I hockey at Air Force. That second season, he really shined," said Howard.
"I think last year set us up to have some success this season. We had a lot of young guys go through their first junior experience and had seven guys still in high school, so now they are a year older and there should be no surprises and it should be a normal season. We know the Central Division is going to be a dogfight. There are some really good players and coaches and we want to get to the top. We are very optimistic that this year's group can get there. Teams get to the Robertson Cup because they buy in and work hard. We were there at the end of last season, but it was too late. However, it gives us some encouragement that we can get there this season with a little more consistency," said Howard.
Next up: Bismarck Bobcats