Magicians head coach Bickel takes NCAA DI position
June 24, 2021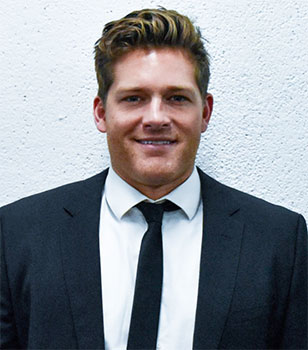 The Minnesota Magicians of the North American Hockey League (NAHL) have announced that head coach Stu Bickel has accepted the position of Assistant Coach for the University of St. Thomas Men's NCAA Division I team.
"We are always excited when players move onto NCAA hockey and today, we are very proud and excited that our Head Coach is continuing to pursue his dreams and has accepted a position as the Assistant Coach at the University of St. Thomas," said owner Ron Beran. "What Stu and the rest of his staff we able to accomplish this season speaks a lot about his leadership and we are excited to follow his career as he moves up the coaching ranks."
In Coach Bickel's only season with the Magicians in 2020-21, he guided the team to the Midwest Division Playoff Championship and a trip to the Robertson Cup Championships. The team finished the season with a 24-21-3 record and had 16 NCAA commitments. It was an incredible season for Magician fans and has put the organization in a great position for continued success.
"With Stu, I'm excited to have a Minnesota native on staff and have someone who played Division I and pro hockey for Minnesota teams," said St. Thomas Head Coach Rico Blasi.
Prior to coaching in the NAHL, the Chanhassen, Minn., native was a graduate assistant coach with the Minnesota Gophers from 2018-20.
Bickel played in all 45 games and scored seven points in his lone season with the Minnesota Gophers in 2007-08. The defenseman later had a 10-year pro playing career, including 85 total games over two seasons with the New York Rangers, and nine games logged in 2014-15 with the Minnesota Wild. He also played for AHL teams in Hartford, Des Moines, San Antonio, Syracuse, Bakersfield and San Diego during his pro career.
The Minnesota Magicians have already completed an extensive search for their next Head Coach to lead the team and fans can expect an announcement shortly.