NAHL announces the Kim Cannon internship
June 2, 2021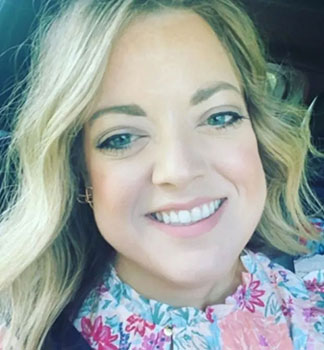 The North American Hockey League (NAHL) is pleased to announce the creation and announcement of the Kim Cannon Internship. The Kim Cannon Internship was established by the NAHL, in cooperation with Tampa Bay Lightning Head Coach and former NAHL head coach Jon Cooper and is intended for a recent college graduate interested in pursuing a career in sports.
It is named for a former employee of an NAHL team named Kim Cannon. Back on September 9, 2020, Cannon was involved in an automobile accident which tragically took her life at the age of 35.
"I am honored in cooperation with the North American Hockey League to announce the creation of the Kim Cannon internship. It will be an annual commitment by myself and the wonderful owners of the NAHL to ensure Kim's legacy can live on and that we can honor her memory and give somebody an opportunity to make an impact on the hockey world and the lives of others in such a positive way that Kim did," stated Cooper.
Watch: Jon Cooper introduces the Kim Cannon Internship
"The creation of the Kim Cannon Internship is a way for the NAHL to provide an opportunity annually to someone who shares the same type of passion and drive that Kim displayed when she was working within the NAHL," said NAHL Commissioner and President Mark Frankenfeld. "We would like to thank Jon Cooper for his commitment to this project and hope that it not only serves as a reminder of who Kim was and what she stood for, but also help in developing and mentoring the next wave of college graduates who have a passion to work in sports."
Back in 2003, Kim joined the NAHL's Texarkana Bandits as a bright-eyed 19-year-old willing do to do whatever it took to help the organization. Working alongside the Bandits head coach Jon Cooper at the time, she advanced from selling merchandise out of a shed to being the Bandits Director of Team Operations, guiding the organization through a relocation and rebrand to become the St. Louis Bandits. It was in St. Louis that Kim was part of a team that won three straight Robertson Cup Championships, including two with Cooper before his departure in 2008.
"She was one of those people who was the lifeblood of hockey and the Bandits. She worked furiously to make the players and coaches look good. She was one of those people you never forget and one of those people who was content to work tirelessly behind the scenes to help the players and coaches realize their hockey dreams," said Cooper. "Kim was never seen without a smile on her face and always put others before herself, having an impact on nearly every player that went through the organization. After we (Tampa) won the Stanley Cup in 2020, she would have been one of the first people to drink out of it, that's how important she was to all of us."
Candidates for the Kim Cannon internship should be recent college graduate, be able to relocate to the Dallas, Texas, area and represent the high ideals characterized by Kim. It is a 10-month internship that begins August 1, 2021 and ends on June 1, 2022, and a monthly stipend will be provided. The recipient of the Kim Cannon Internship will be chosen by a committee that includes representatives from the North American Hockey League.
The position places a strong emphasis on introducing the intern to all aspects of NAHL league operations and administration. To apply for the position or learn more, please click here.