NAHL Prospects Challenge gets underway in Blaine
May 28, 2021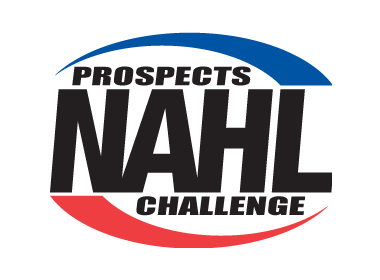 The NAHL and NAPHL is excited to be in Minnesota for this weekend's new event, the NAHL Prospects Challenge, which takes place from May 28-30, 2021, at the NSC Super Rink in Blaine, Minnesota.
Watch all games live on HockeyTV
Download the all new NAHL App today! (iOS - Google Play) for rosters and schedules
The NAHL Prospects Challenge is an extension of the NAPHL Fall League, in which 18U and 16U teams, will be put together and represented by NAHL teams. The NAHL Prospects Challenge was strategically designed to take place during an extended holiday weekend under one roof, which will allow more NAHL teams to participate and attract prospects from a greater geographical area.
The event is designed to maximize exposure for the players and bring together teams for likeminded and enhanced competition. Each NAHL member club will be eligible to enter one 18U team and one 16U team in the event.
"Over the years the NAHL has created more opportunities for players to play, develop, and be exposed to upward movement. The Prospects Challenge is another great example of fulfilling that mission. It is another one of our great events designed to maximize exposure," said NAHL Commissioner and President Mark Frankenfeld. "We are excited to be back in Minnesota for the first time since October 2020 for an event and pleased there are no restrictions."
Teams will play a three-game round robin with top teams advancing and remaining teams playing a consolation game on Sunday. Games will be played with three, 20-minute run time periods.
Beginning on May 28th, Minnesota will end its statewide mask-wearing order following new guidance from the Centers for Disease Control and Prevention allowing people who are fully vaccinated against COVID-19 to stop wearing masks.