K1 to continue as Exclusive Jersey Supplier of the NAHL
May 14, 2021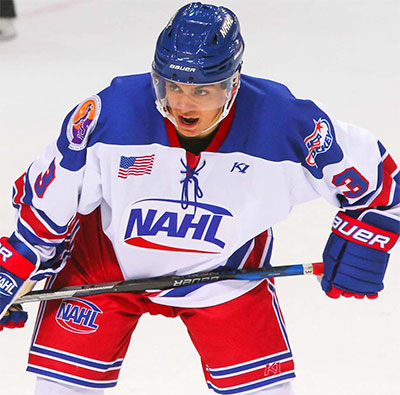 The North American Hockey League (NAHL) has announced that K1 Sportswear has signed a new three-year agreement to continue as the Exclusive Jersey Supplier to the NAHL continuing with the 2021-22 season. The terms of the agreement are for the next three seasons. The NAHL will also use K1 for all special event jerseys, which includes the upcoming 2021 NAHL Top Prospects in June.
As part of the agreement, K1 Sportswear will continue be recognized as the exclusive uniform partner of all league-wide events, including the NAHL and NA3HL Showcase Tournaments, the Top Prospects Tournaments and All-Star Games for the NAHL, NA3HL, and NAPHL, and all North American Prospects Hockey League (NAPHL) events. In addition, K1 Sportswear will have the ability to promote their products to all teams in both the NA3HL and NAPHL, who will also receive special preferred pricing as a part of the agreement.
"Over the past five years, K1 Sportswear has demonstrated their tremendous commitment to quality and service, and as a result, we are pleased to continue our partnership with them to be the exclusive uniform supplier to the league and our partners for another three years," said NAHL Commissioner Mark Frankenfeld.
"K1 Sportswear is honored to continue as the exclusive uniform supplier for the NAHL and its partners," said Tony Fisher, Owner and President of K1 Sportswear. "The K1 team has worked extremely hard to maintain this opportunity, and we take tremendous pride in continuing our tradition of offering the highest quality jerseys coupled with unparalleled commitment to our customers."