IceRays name Bethany Baird to VP of Business Operations
April 26, 2021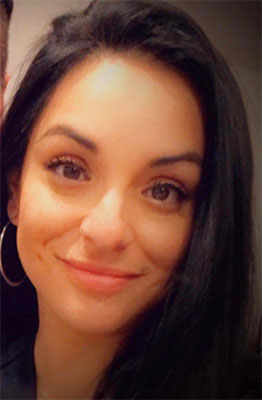 As the Corpus Christi IceRays continue to make plans and build towards their return to the NAHL for the 2021-22 season, the team is excited to announce the promotion of Bethany Baird to Vice President of Business Operations. Baird is well respected and known throughout the Corpus Christi region and has made an immediate impact on the organization.
Baird has been a member of the IceRays family since 2004-05 when her late husband Jason began playing for the IceRays back when the team was in the professional Central Hockey League.
Jason who amassed 135 games for the IceRays was a key member both on the ice and in the community. "Jason would be incredibly happy to know the IceRays and community have stood strong by myside through adversity. He would strongly support my decision to become a permanent part of the IceRays family and help promote and grow the sport of hockey in Corpus Christi. I am extremely happy to help connect the great businesses and owners in the Corpus Christi community with the best entertainment in the city. Our hockey team is going to be something our city will continue to be proud of and I am excited for this opportunity," stated Baird.
As the Vice President of Business Operations, Baird will be responsible for corporate sponsorships, season ticket sales and community relations as it relates to the business side of the IceRays. Bethany will oversee the business operations staff in conjunction with IceRays President Cassidy Lange. "With Bethany's connections within the Corpus Christi community and her extensive background in sales and marketing, I have no doubt that she will assist me in taking this franchise to the next level. We are excited to have Bethany join the IceRays family," said Lange.
IceRays ownership echoed President Cassidy Lange message: "Bethany's work ethic and drive are unmatched and we are very lucky to have her on our staff. As we look to enhance the game day experience for our sponsors and season ticket holders, Bethany is the perfect fit to lead this change. She has been active in the community this off season and we are looking forward to hitting the ice for the 2021-22 season."
For more information on how to become a sponsor of the IceRays or for season ticket information please contact Bethany Baird at 361-814-7825 or via email