Brown Bears complete three-game sweep on Sunday
April 26, 2021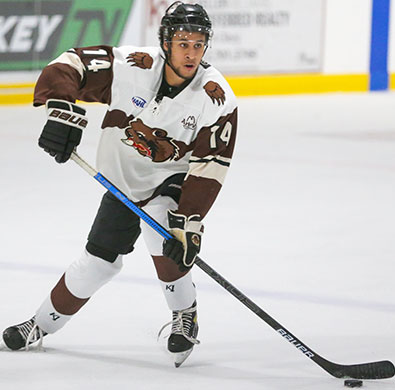 Chippewa 2 @ Kenai River 5 – Defenseman Ryan Reid had two goals and an assist to lead the Brown Bears to their fourth straight win and a weekend three-game sweep of the Steel thanks to a 5-2 win in the lone NAHL game on Sunday.
Reid opened the scoring just over three minutes into the game, scoring on the power play to make it 1-0. The Steel had an answer later in the period to make it 1-1 as Liam Hansson lit the lamp on the power play for his 9th goal of the season.
In the 2nd period, the Steel took a 2-1 lead thanks to a goal from Jack Brown. However, the lead was short-lived as just :09 seconds later, Daymin Dodge scored for the Brown Bears to tie the game at 2-2 after two periods.
In the 3rd period, Reid would net the eventual game-winner at the 7:50 mark for his season goal of the game. The Brown Bears would then add two more goals from Brandon McNamara and Morgan Winters to secure the 5-2 win.
Brown Bears goalie Luke Pavicich made 37 saves in the win, while Grant Boldt made 35 saves in the loss.