Bruins take down Magicians on Wednesday, 5-2
April 8, 2021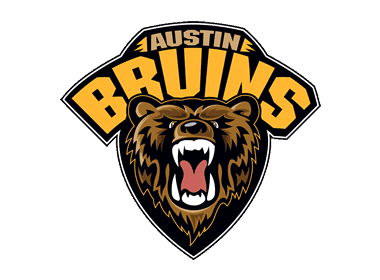 MN Magicians 2 @ Austin 5 - The Austin Bruins broke open for five total goals, four unanswered over the course of the last two periods, and they downed their Minnesota-state rival Minnesota Magicians, 5-2 in the lone NAHL game on Wednesday.
In the first game of the season between the two clubs, the Magicians got the scoring started in the game just about five minutes into the opening period. With just five seconds gone off their first power-play of the game, Trevor Kukkonen bested Bruins goalie Hudson Hodges for the 1-0 lead. Austin didn't wait long to level the score, only two minutes and six seconds elapsed when John Lundy netted his sixth goal of the season in his first game back since missing nearly six weeks with an injury. With the score knotted at one, the teams headed to the locker room after the first period of the play.
In the second period, the Magicians retook the lead when Layten Laffrig scored his first goal in the NAHL in his very first game. The primary assist came off the stick of Cam Boche who was also making his junior hockey debut earned his first point. Once again, Austin battled back and made quick work of tying the game. Garett Dahm ripped a wrist shot over the shoulder of Magicians' goalie Darius Bell to level things at two goals apiece. That goal by Dahm would be the final goal of the second period, but it turned out to be the first in a series of four unanswered for the Bruins.
In the third period, rookie forward Jens Richards gave the Bruins their first lead of the night, 3-2, when he registered his seventh tally of the year. Just over seven minutes later, Kyle Oleksiuk netted his fifth goal of the year after taking a rebound and slamming it home from just off the slot. Now leading 4-2, the Bruins kept their foot on the gas and saw Barrett Brooks notch his team-leading fourteenth goal of the year. That would be more than enough for the Bruins who took down the Midwest Division-leading Magicians, 5-2.
Hodges made 17 saves in the win, while Darius Bell made 27 saves in the Magicians loss.