Minotauros shutout Wings on Tuesday, 3-0
April 7, 2021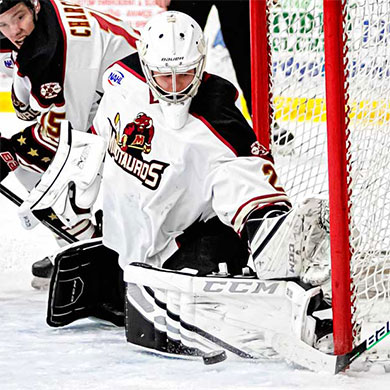 Aberdeen 0 @ Minot 3 – Minotauros rookie goaltender Carter Clafton stopped all 36 shots that came his way for his first career NAHL shutout as the Minotauros handed the Aberdeen Wings just their third regulation loss of the season with a 3-0 win on the Pepsi Rink at Maysa Arena on Tuesday nights.
Ethan Schmunk opened the scoring 9:10 into the game one-timing a Brett Roloson pass through Wings goalie Jake Sibell to give the Tauros a 1-0 lead. Logan Anderson picked up an assist as well freeing up the puck in the corner, it was the fifth goal scored by that line in three games.
The second period passed with no scoring thanks in large part to the Tauros penalty kill which killed a long five-on-three advantage for the Wings. Then just 1:35 into the third Cade Stibbe found a rebound in the slot and scored his 10th of the season to double the Tauro lead. Then, halfway through the period, Tauro captain Jack Westlund scored on a power play to all but ice the game away at 3-0
From there Carter Clafton did the rest stopping each comeback attempt by the Wings. Sibell made 19 saves in the loss, which was his first regulation loss of the season.