Trombley leads Bruins to 4-2 win in St. Cloud
March 23, 2021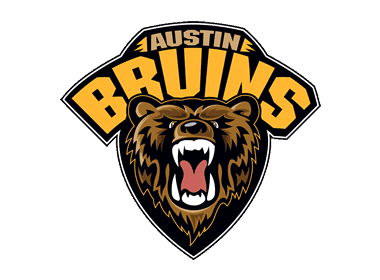 Austin 4 @ St. Cloud 2 – Alex Trombley had a goal and two assists to lead the Bruins to a 4-2 road win in St. Cloud against the Norsemen.
The Norsemen took the lead in the first period with an early goal from Logan Kittleson.
The Bruins took control of the game in the 2nd period, outscoring the Norsemen, 3-0 to take a 3-1 lead. Trombley tied the game just: 44 seconds into the frame. Walter Zacher gave the Bruins a lead they would never relinquish as he lit the lamp for his 9th goal of the season to make it 2-1. Just a minute later, Barrett Brooks scored his 12th goal of the season to make it 3-1.
The lead increased to 4-1 early in the 3rd period as Reggie Millette scored on the power play for his 7th goal of the year. The Norsemen recorded their final goal with five mintes remaining in the 3rd period as Cooper Gay scored.
Bruins goalie Tyler Shea made 28 saves in the win, while Josh Langford took the loss, making 20 saves. The win moved the Bruins one point ahead of the Norsemen for 5th place in the Central.