NAHL announces relocation of Amarillo Bulls to Mason City, Iowa
March 5, 2021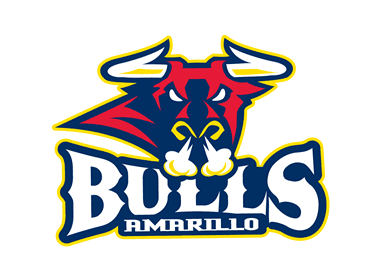 The North American Hockey League (NAHL) has announced that the NAHL Board of Governors has approved the relocation of the Amarillo Bulls to Mason City, Iowa for the 2021-22 season. The team will be named the North Iowa Bulls and play out of the new Mason City Arena.
The Amarillo Bulls released the following statement: We would like to thank, first of all, the fans in Mason City. Without their support, enthusiasm and record-breaking attendance, this would not be possible. The North Iowa Bulls organization is also grateful to City officials and the Mason City Youth Hockey Association for making it possible for our team to call "home" this special community and its world-class arena. We can't wait to compete in the NAHL Central Division next season.
Since 2011, the NA3HL's North Iowa Bulls of Mason City, Iowa, have established a winning tradition, a reputation for a rabid, loyal fan base and supportive city officials and sponsors. The Mason City market is now blessed with a state-of-the-art arena setting attendance records located in the heart of the NAHL franchise footprint. The new $12 million dollar Mason City Arena was opened in January of 2020 and has a capacity of 2,200 for hockey.
The North Iowa Bulls will be a part of the NAHL's Central Division in 2021-22, which will also include the Aberdeen Wings (Aberdeen, SD), Austin Bruins (Austin, MN), Bismarck Bobcats (Bismarck, ND), Minot Minotauros (Minot, ND), and St. Cloud Norsemen (St. Cloud, MN).
The Amarillo Bulls have established a track record of success since entering the NAHL in 2010. The crowning achievement for the Bulls has been the hundreds of players the team has developed and move onto play NCAA hockey the past 11 seasons, in addition to winning a Robertson Cup National Championship in 2013. The team has also captured four South Division regular season titles.
F&S Management Company LLC is the sole owner of the North Iowa Bulls of the NA3HL and also now the North Iowa Bulls of the NAHL. F&S Management is guided by its passion for growing the sport of ice hockey and developing young hockey players in order to prepare them both for college hockey and for life after hockey.