Danbury doubles up Maryland on Monday, 4-2
February 2, 2021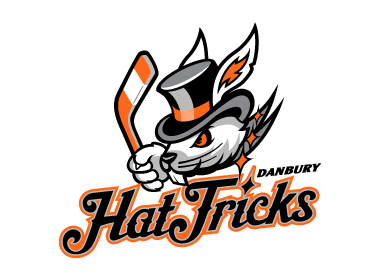 Danbury 4 @ Maryland 2 – In the opening game of a midweek series in Maryland, the Danbury Hat Jr. Tricks got two goals from Valentino Passarelli to defeat the Maryland Black Bears, 4-2 on Monday.
It was a tale of three periods, but the Jr. Hat Tricks controlled the 1st period thanks to two goals from Gabe Dombrowski and Passarelli to take a 2-0 lead.
The tide turned in the 2nd period as the Black Bears managed to tie the game at 2-2 with a goal from Jude Jurtas and a power play tally from Garrett Szydlowski.
It took just over a minute into the 3rd period for the Jr. Hat Tricks to regain the lead as Passarelli struck for his second goal of the game, which would also stand as the game-winner. Mark D'Agostino would add an insurance goal later in the period.
Danbury goalie Josh Seeley made 31 saves on 33 shots, while Maryland goalie Michael Morelli made 25 saves in the loss.