Brown Bears top Wilderness on Wednesday, 3-1
January 21, 2021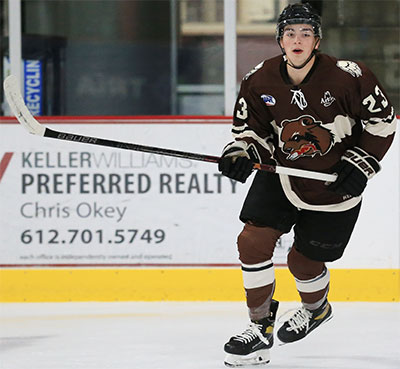 MN Wilderness 1 @ Kenai River 3 – Theo Thrun had a goal and two assists and Max Helgeson had two goals and an assist to lead the Brown Bears to their fourth straight win thanks to a 3-1 win on Wednesday night.
The Brown Bears jumped up 1-0 thanks to a power play goal late in the 1st period from Helgeson, his 8th goal of the year.
The same thing happened in the 2nd period as Helgeson again found the back of the net while on the power play to make it 2-0.
Midway through the 3rd period, Thrun scored his 3rd goal of the season to make it 3-0. The Wilderness were able to finally break through with less than two minutes to go as Hunter Hastings scored his second goal of the season.
Brown Bears goalie Luke Pavicich made 31 saves in the win, while Wilderness goalie Jacob Zacharewicz made 30 saves in the loss.