Warriors snap skid with OT win in Shreveport on Monday
January 19, 2021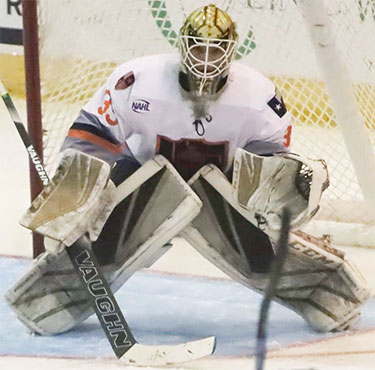 Wichita Falls 3 @ Shreveport 2 (OT) – Newcomer Cameron Korpi scored his first goal in the Warriors uniform as Wichita Falls snapped a five-game losing streak thanks to a 3-2 overtime win on Monday in Shreveport.
The Warriors got off to a great start, jumping out to a 2-0 with 1st period goals from Dominick Rivelli and Thomas Weis.
The Mudbugs were able to answer back in the 2nd period with a pair of goals of their own to tie the game at 2-2 as Matt Vermaeten and Billy Feczko both scored.
After a scoreless overtime, Korpi converted on a 2 on 1 rebound chance after the initial shot from Vincent Corcoran for his 6th goal of the season and first as a member of the Warriors.
Warriors goalie Owen Bartoszkiewicz made 28 saves in the win, while Cole Hudson made 38 saves in the overtime loss.