Mudbugs, Magicians, Black Bears win on Thursday
January 15, 2021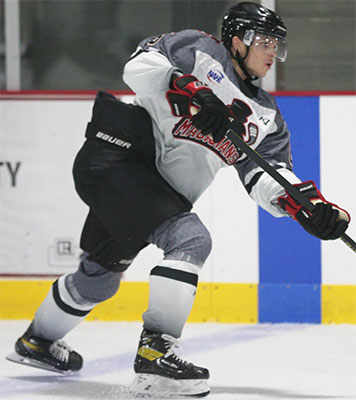 Shreveport 4 @ New Mexico 1 – Owen Parker made 27 saves and four different players scored as the Mudbugs won their fifth straight game thanks to a 4-1 win on Thursday. The Mudbugs led early in the 1st period thanks to a goal from Mason McCormick. The Ice Wolves responded later in the period with their lone goal from Spencer Rudrud. In the 2nd period, the Mudbugs took the lead for good with a goal from Billy Feczko. Shreveport would add two more goals in the 3rd period for insurance as Matt Vermaeten and Garrett Steele both scored. Ice Wolves goalie Owen Parker made 10 saves in the loss and Josh Graziano made 31 saves in the loss.
Chippewa 3 @ MN Magicians 4 (OT) – The Magicians fought off two separate Steel comeback attempts and got the overtime-winner from defenseman Karl Falk as they edged Chippewa on Thursday, 4-3. The Magicians led 2-0 after one period thanks to goals from Lleyton Roed and Luc Laylin. The Steel responded with two goals of their own in the 2nd period from Ethan Benz and Connor McGrath to tie the game at 2-2. In the 3rd period Lucas Kanta scored for the Magicians to make it 3-2, but a goal less than three minutes later from Ryan Waltman again tied the game at 3-3, which then set-up Falk's heroics in OT. Magicians goalie Andy Beran made 24 saves in the win, while Steel goalie Grant Boldt made 26 saves in the loss.
Maryland 5 @ Maine 1 – Hunter McCoy scored twice and goalie Michael Morelli made 38 saves as the Black Bears picked up a 5-1 road win in Maine on Thursday. The Black Bears jumped out to a 2-0 lead in the 1st period thanks to goals from Tanner Rowe and Hunter McCoy. After a scoreless 2nd period, the Black Bears put the game out of reach with three more goals in the 3rd period, which included another from McCoy and others from Bryan Huggins and Jack Brackett. Ty Mathews scored the lone goal for the Nordiques and Tyriq Outen made 32 saves in the loss.