Former NAHL coach Varady named assistant for NHL's Coyotes
January 12, 2021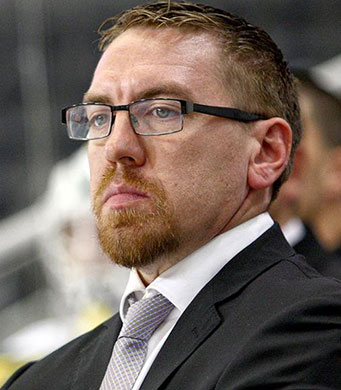 Former NAHL assistant coach Jay Varady, who led the Tucson Roadrunners to the top spot in the American Hockey League's (AHL) Pacific Division before the coronavirus pandemic halted the 2019-20 season, won't be behind the Tucson Arena bench this season.
Varady is joining Rick Tocchet's coaching staff with the NHL's Arizona Coyotes, the Roadrunners' parent club. A Roadrunners spokesperson confirmed Varady's promotion to the Star on Friday after the news was reported by Elliotte Friedman of Sportsnet Canada.
Details on both Varady's role and title with the Coyotes were not immediately available. Neither was word on who will replace him as the Roadrunners' head coach.
During his two years in Tucson, the 43-year-old Varady was well-liked by his players. The coach was clear that the goal of an AHL affiliate was two-fold. He said his job was to win games and to help those on his roster grow into NHL-ready players — not necessarily in that order.
With Varady at the helm, Tucson finished 2019-20 with the AHL's fifth-best overall record (out of 31 teams). His teams compiled a two-year mark of 70-45-6-5, good for a .599 win percentage.
In May, Varady said was proud of what the Roadrunners were able to accomplish in 2019-20 despite the way the season ended.
"(If you) come back five or 10, even 20 years from now, and the team's playing still, you've got your kid with you, and you can say, 'Hey, see that second banner over there? We were part of that team," he said.
Varady previously coached in the NAHL during the 2002-03 season, where he served as an assistant coach with the Pittsburgh Forge. The Forge had the NAHL's top record that season at 43-9-4 and went onto win the 2003 Robertson Cup Championship.