Saturday Scores: Brahmas, Wings, and Minotauros shine in wins
December 6, 2020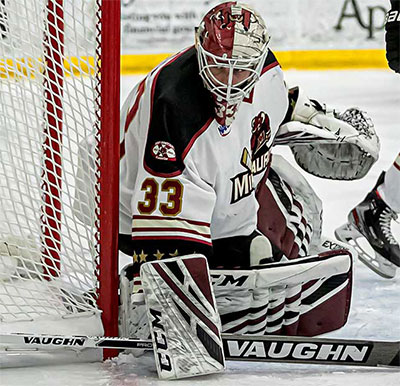 Lone Star 3 @ New Mexico 1 - The Lone Star Brahmas improved to 10-3 on the season as they defeated the New Mexico Ice Wolves 3-1. Nicholas Niemo, Luke Johnson and Dylan Smith all found the back of the net for Lone Star. Rico Dimatteo turned aside 33 of 34 shots to win his second game in as many nights. Nikolai Dulak scored the only goal for New Mexico while Christian Wong-Ramos made 28 saves for the Ice Wolves.
Austin 0 @ Minot 2 - The Minot Minotauros scored a weekend series sweep over the Austin Bruins with a 2-0 victory on Saturday night. Kyle Kukkonen scored the game's first goal with Jack Westlund and Blaine Warnert picking up the assists. Jacob Thomas netted his first goal of the season to give Minot the insurance they needed. Carter Korpi and Donte Lawson chipped in assists for the Minotauros. Keenan Rancier stopped 36 shots to pick up his second shutout of the season. Tyler Shea made 25 saves for the Bruins to fall to 3-2-2 this year.
Aberdeen 2 @ Bismarck 1 (SO) - The Aberdeen Wings won their 14th game in a row as Jake Sibell made 30 saves and stopped both shooters he faced in the shootout to preserve a 2-1 victory for the Wings. Michael Reed scored the lone goal in regulation for Aberdeen with help from Jordan Randall and Cade Neilson. That goal broke a scoreless tie early in the third period. The lead would last about 10 minutes until Isaac Henkemeyer-Howe scored his first goal of the season to tie the game. Clayton Cosentino and Payton Matsui scored for the Wings in the skills competition. Tommy Aitken stopped 34 of 35 shots for Bismarck in the loss.