Bruins edge Jets in OT on Sunday
November 23, 2020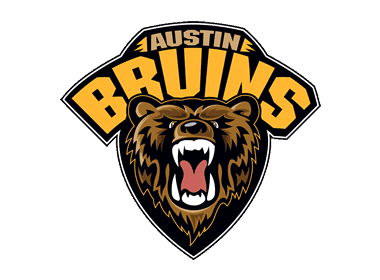 Austin 5 @ Janesville 4 (OT) - Three separate Bruins registered multiple-point nights and Frank Dovorany sealed the win in overtime as the Bruins beat the Janesville Jets 5-4 in overtime on Sunday.
The Jets took a 2-0 lead in the 1st period on goals from Jared Scott and Carter Hottmann. The Bruins would respond later in the period as Alex Trombley found Travis Shoudy in the high slot who fired a shot over Janesville netminder Riley Sims to cut the lead in half, 2-1. Janesville managed to add one more in the opening period on a goal from Cade Destefani and the Bruins found themselves in a 3-1 hole heading into the first intermission.
In the second period, Austin began their first climb up the mountain, managing to tie the game with back-to-back goals. Eleven and a half minutes into the middle period, Peter Jacobs scored his fourth goal of the season, his third against Janesville on the weekend, to get Austin back within one, 3-2. Less than five minutes later, Hunter Olson worked his way into the offensive zone and muscled a shot past Sims to even things at 3-3. Despite owning the momentum, the Bruins surrendered a goal to Janeville's Jake Sacratini, and much like the end of the first period, the Bruins found themselves heading to the locker room down, 4-3.
Out of the gate in the third, the Bruins weren't able to register their first shot on goal until the ten-minute mark, but in the final two minutes, with the goalie pulled, Austin evened the game. Kyle Oleksiuk fielded a pass at the center point and snapped a wrister toward the net. The shot ricocheted off a skate and landed on the tape of Barrett Brooks who slid a shot between the legs of Sims and forced overtime.
With time winding down in overtime, after getting numerous chances already, the Trombley walked into the zone along the right-wing boards. The forward turned on the jets and cut to the net getting a shot off the pads of Sims and leaving a juicy rebound. Smartly, Bruins defenseman Frank Dovorany followed up the play and pounded home the rebound, earning the victory for the Bruins 5-4.
Tyler Shea earned the victory in net for the Bruins stopping 34 of 38 shots from the Jets while Riley Sims was saddled with the loss with 27 saves.