NA Now: Minnesota Wilderness
September 29, 2020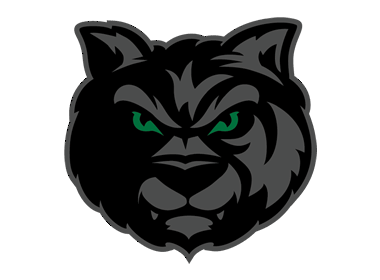 The NA Now series features a look at all teams in the NAHL for the 2020-21 season, with a new team being highlighted daily, leading all the way up until the start of the regular season. NA Now looks into each NAHL team and will include video segments with all the head coaches in the NAHL, as they provide fans with their expectations and outlook for the season, including taking a look at their strengths as a team and thoughts on the league. It will also take a look back on last season and how each team fared and what they accomplished.
Minnesota Wilderness
Head Coach: Jon Vaillancourt (2nd Year)
2019-20 record: 52 GP, 26-22-4, 56 pts. (5th in the Central Division)
2019-20 leading scorer: Nate Horn (48 points)
2020-21 Division: Central
First regular season game: Friday, October 16th @ Minot Minotauros
Home opener: Saturday, October 31st vs. St. Cloud Norsemen
The Minnesota Wilderness were right in the thick of the Central Division Playoff race and playing some of their best hockey of the season when the 2019-20 campaign was cut short. As evidenced by recent seasons, it was just a matter of finishing as one of the top four teams and making the playoffs in the Central Division, that any of the qualifying teams would have a good shot at making the Robertson Cup Championship.
The Wilderness had nine points and were 4-0-1 in their final five games and were just five points out of the final playoff spot with eight games remaining when the season ended. Head Coach Jon Vaillancourt, who was in his first season of being an NAHL bench boss, said that he was disappointed to see the season end, but also encourage of the way his team was able to grow.
"We made a lot of changes early on, but as the season went on, I think we got settled and were playing some of our best hockey. The players bought in and we finished with a winning record. I think all season long, we thought we were going to be a playoff team. I don't think we had peaked yet, so ending the season early was a bummer, but the circumstances were what they were," said Vaillancourt.
With Vaillancourt behind the bench and former coach Dave Boitz taking the full-time role of General Manager, the Wilderness also made strides in the NCAA commitment department, as they saw 12 players end the season with an NCAA commitment. "We are here to help facilitate the opportunities to move onto the NCAA, but all the credit has to go to the players for their hard work and determination in realizing that goal. We were excited to help the league set a new record," said Vaillancourt.
Watch: Minnesota Wilderness season preview
The Wilderness saw several members of last year's team move onto the next level, so there will be many new faces in 2020-21, but Vaillancourt said that he has been pleased with what has taken place thus far. "There will be a lot of new faces this year, but we have had some productive meetings so far before guys even reported to training camp, so I feel that has been good for the group and guys have been receptive."
There will be some key veterans returning to the Wilderness like defenseman Dane Stoyanoff, who at 6'6/227 lbs. brings size and experience along the blueline. Forward Jacob Herter also returns after posting 21 points in 46 games last season. Other returners include forwards Mitch Allard (10 points) and Christian Galantz. In goal, Kaleb Johnson will return for his third season after putting up career-best numbers last year.
"Going into this season with the veterans that we have, we are excited because they know and have bought into our culture and identity and will be able to extend that to the new players coming in. We will need all of them to step up and be big leaders in the lockerroom. I like where we are as a team and the group of guys we have. We are expecting a very successful season in 2020-21, said Vaillancourt.
"Up front, there are going to new a lot of new faces. We basically had to rebuild our forward group and we were looking to become a bit more dynamic. We lost guys like Nate Horn, Tyler Watkins, Bram Scheerer, and Aaron Myers, who are all moving onto play NCAA Division 1 hockey, which is fantastic. On the back end, we wanted to get stronger, faster, and smarter, so we went out and got some guys who could fulfill those roles," said Vaillancourt.
As for what the Wilderness are facing in Cloquet to start the season, Vaillancourt said he knows it will be different for everyone. "We have to make sure that players are buying into the protocols in place. I know it will be a challenge, but they need to realize that this is their livelihood. We are all in this for the common good and that means staying healthy, staying safe, and protecting one another so we can stay on the ice and keep playing hockey. It is also important that extends to our staff, our fans and our community as well."
Next Up: Minot Minotauros