NA Now: Lone Star Brahmas
September 25, 2020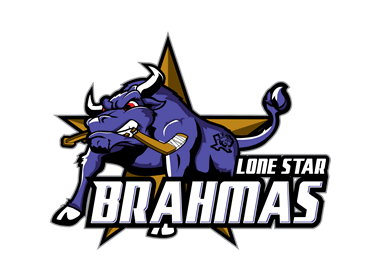 The NA Now series features a look at all teams in the NAHL for the 2020-21 season, with a new team being highlighted daily, leading all the way up until the start of the regular season. NA Now looks into each NAHL team and will include video segments with all the head coaches in the NAHL, as they provide fans with their expectations and outlook for the season, including taking a look at their strengths as a team and thoughts on the league. It will also take a look back on last season and how each team fared and what they accomplished.
Lone Star Brahmas
Head Coach: Dan Wildfong (8th Year)
2019-20 record: 53 GP, 42-9-2, 86 pts. (1st in the South Division)
2019-20 leading scorer: Matt Guerra (63 Points)
2020-21 Division: Midwest
First regular season game: Friday, October 23rd vs. New Mexico Ice Wolves
Home opener: Friday, October 23rd vs. New Mexico Ice Wolves
The Lone Star Brahmas had a season to remember in 2019-20 with a long list of accomplishments and individual achievements. When the season was interrupted, the Brahmas owned the best record in the NAHL at 42-9-2 and were the only team during the season the eclipse the 40-win mark.
The recipe for success under head coach Dan Wildfong has always been a simple and effective one: stout team defense. Last year's Brahmas were one of the best defensive teams in NAHL history, allowing just 81 goals in 53 games played last season, an average of just 1.53 goals against per game, which led the NAHL.
"As a staff, we were really pleased with what happened last year. A lot of hard work goes into building a team by the entire organization, so to see it end prematurely was disappointing. We would have loved to have seen how it would have panned out because I think we had a team that could have contended for a Robertson Cup," said Wildfong "It was sad to see our older guys not have a chance to play junior hockey again and not have a chance to win a Championship. We made the right decision because it wasn't just a hockey thing, it was a human thing. We had to be safe."
Brahmas goalie Cayden Bailey had a season for the NAHL record books in 2019-20. The Michigan Tech commit was named the NAHL Goaltender of the Year as he led the NAHL this season in goals against average (1.32), save percentage (.940) and shutouts (11). The 1.32 goals against average mark set a new NAHL single-season record and the 11 shutouts tied an NAHL single-season record that was set during the 2017-18 by then Brahmas goalie Mitchell Gibson.
Wildfong also received some post-season accolades, winning the NAHL's Coach and General Manager of the Year, which not only was a nod to the Brahmas success on the ice, but also because of the 16 NCAA commitments the team had during the 2019-20 season.
Watch: Lone Star Brahmas season preview
"It isn't easy to get an NCAA Division 1 commitment. Everyone wants one, but are you willing to put in the work to get it done? It certainly is validation to the guys this past season and the hard work they put in to earn an NCAA opportunity. It is something we take great pride in every season," said Wildong.
The Brahmas should have another squad in 2020-21 that will be able to contend for the South Division title and also for a Robertson Cup Championship, thanks in large part to a talented player pool, which is going to leave Wildfong and staff with some tough decisions to make come final roster time. "I think the biggest challenge for us as we prepare to opening training camp is making sure everyone is safe. It is going to be really important that we adhere to the protocols that have been established by the league and those protocols in place for each place we travel to," said Wildfong. "I think the other challenge is we have a lot of talented players in camp and some of those guys won't make the team. I think because of the few teams that went dark along with the influx of players that are staying within the United States, there is an increase in the player pool and in talent, so the talent in the league this year should be very good."
The Brahmas will have some key pieces back to the team from last year, including Army recruit and forward Joey Baez, who led the NAHL with 32 goals last season. Team NAHL forward Andrew DeCarlo also returns after a 22-points season in 2019-20. Other returners up front include Stefan Miklakos, Jack Collins and Dylan Smith. On the backend, the Brahmas also have a large list of returners including Air Force commit Mitchell Digby, who was named to the NAHL All-Rookie Team last season. Malcolm Palmer, Joey Trazzera, and Cole Beilke also return on the backend.
"Are expectations like every year is to win a cup, but we also want to move as many guys onto the NCAA as possible. This is the League of Opportunity and we take those commitments seriously," said Wildfong.
Next Up: Maine Nordiques