NA Now: Fairbanks Ice Dogs
September 21, 2020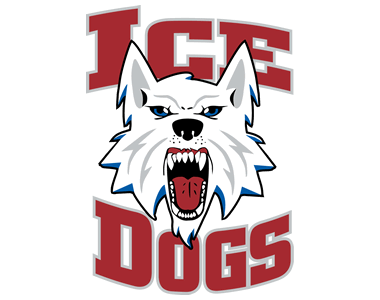 The NA Now series features a look at all teams in the NAHL for the 2020-21 season, with a new team being highlighted daily, leading all the way up until the start of the regular season. NA Now looks into each NAHL team and will include video segments with all the head coaches in the NAHL, as they provide fans with their expectations and outlook for the season, including taking a look at their strengths as a team and thoughts on the league. It will also take a look back on last season and how each team fared and what they accomplished.
Fairbanks Ice Dogs
Head Coach: Trevor Stewart (10th Year)
2019-20 record: 52 GP, 38-11-3, 79 pts. (1st in the Midwest Division)
2019-20 leading scorer: Matt Koethe (51 points)
2020-21 Division: Midwest
Under the guidance of Head Coach Trevor Stewart and Generals Manager Rob Proffitt, few teams in the NAHL have been able to match the consistency and standard of excellence the Fairbanks Ice Dogs have put forth in the past decade, and the 2019-20 season was no exception.
The Ice Dogs, who won three Robertson Cups during the decade (2011, 2014, 2016), looked like they were on track to try and add another title to the list with another solid regular season campaign as they were just a few wins away from claiming another regular season division title when the season was interrupted.
"We were surprised and disappointed when the season ended because I think we had just started to hit our peak and getting healthy. We were one point away from winning a regular season championship and home for the remainder of the regular season," said Stewart. "It was tough the see such an abrupt end for our guys who were aging out."
The Ice Dogs had all the makings of a team that would return to Blaine for another shot at the Robertson, thanks in large part to their remarkable consistency. The Ice Dogs were 4th in the NAHL during the 2019-20 regular season in both goals scored (3.79) and goals allowed (2.13). The team also rattled off an NAHL season-high 14-game winning streak from December 21 to February 15.
Not only were the Ice Dogs at the top of the competition in the NAHL, but they again had another incredible season of NCAA commitments, which included 13 players who committed to play NCAA Division 1 hockey during the 2019-20 season. For Stewart and company, it is priority number one.
"We believe in the concept of getting better each day and when you get to that threshold and you are good enough, NCAA programs are going to find you. We have established some great relationships with NCAA coaches and are always communicating about our players," said Stewart. "Every year when we try and reload we look for the best players available and build around that. We want high-character guys who want to play in Fairbanks and be a part of something special.
Watch: Fairbanks Ice Dogs season preview
The 2020-21 NAHL season will be different than any other and that includes the Ice Dogs situation. For the first couple of months, the team will not be in Fairbanks, Alaska, playing home games at the Big Dipper Ice Arena and then traveling by air to and from various NAHL cities. Instead, the Ice Dogs will call Marshall, Minnesota, home and tighten their travel bubble to make up for the current landscape and situation in Alaska created by the COVID-19 pandemic.
"We are grateful we have the ability to play hockey this season. Our management came up with a plan that allows us to keep playing and keep developing players. The community of Marshall has been great thus far. It basically has saved our season because we were not going to able to operate as normal, traveling to and from Fairbanks. We are hopeful come the second half of the season we can return back to Fairbanks," said Stewart.
As for who will be on the team to try to help the Ice Dogs get back to the top of the Midwest Division and make another appearance at the Robertson Cup, Stewart points to three players who will be entering their third season playing in Fairbanks in forwards Luke Ciolli and Laker Aldridge, and defenseman Andrew Garby.
Ciolli, who is committed to play NCAA Division 1 hockey for Army and who also is an NAPHL grad, had another consistent season last year with 39 points, which followed up a 38-point rookie campaign. Aldridge had 33 points last season, while Garby had 12 points in 51 games played.
"They know what it's going to take and have the experience, especially some playoff time," said Stewart. "This year is going to be a special challenge. I think the NAHL has some great coaches and everyone is trying to adapt and make the most of it. I think if we get good leadership, we should be able to have success."
Next Up: Janesville Jets