September 18, 2020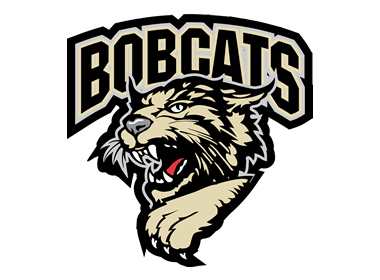 The NA Now series features a look at all teams in the NAHL for the 2020-21 season, with a new team being highlighted daily, leading all the way up until the start of the regular season. NA Now looks into each NAHL team and will include video segments with all the head coaches in the NAHL, as they provide fans with their expectations and outlook for the season, including taking a look at their strengths as a team and thoughts on the league. It will also take a look back on last season and how each team fared and what they accomplished.
Bismarck Bobcats
Head Coach: Layne Sedevie (11th Season)
2019-20 record: 52 GP, 32-12-8, 72 pts. (2nd in the Central Division)
2019-20 leading scorer: Will Hillman and Grant Johnson (43 points)
2020-21 Division: Central
When the season prematurely ended in March there was a short list of NAHL teams who were considered to be Robertson Cup favorites and the Bismarck Bobcats fell into that category.
"We had a really good team last year and we were excited about the way we were playing at the end of the season. We had a great start to the year, and we started to peak at the right time at the end of the season. I think it was one of the better groups we have had here in Bismarck," said head coach Layne Sedevie.
The Bobcats had a balanced scoring attack with contributions from the entire roster. That included two 20-goal scorers in Minnesota State recruit Will Hillman and Norwegian native Lars Rodne. A whopping 12 players posted 20 points or more and both goaltenders put up some sparkling numbers. Goalie Andrew Miller, who committed to Minnesota State during the season, was named Central Division Goaltender of the Year, while Sedvie took home Divisional Coach of the Year honors.
All indications were it would have been another memorable Central Division Playoff battle with the Bobcats having their sights set on returning to the NAHL's Robertson Cup Championship.
That remains the goal as the Bobcats said goodbye to 16 players from last year's team and start to build for the 2020-21 campaign. "We lost a lot of guys to the NCAA, but that is the goal, so we knew this upcoming season was going to be one where we had to make sure to make our tenders and draft picks count. I think our scouting staff did an incredible job of finding us some talent for this year," said Sedevie.
Watch: Bismarck Bobcats Season Preview
While they did lose 16 players from a team who was one of the nine NAHL teams to win 30+ games last season, there are still plenty of key pieces and personnel in place for the Bobcats to succeed in 2020-21.
That starts in goal with returning netminder Ryan Ullan. The native of Hibbing, Minnesota, began his junior career with the Bobcats as a 17-year-old rookie in 2017-18. Now in 2020-21 as a 20-year-old, the Northern Michigan commit will be looking to build upon his best season last year when he posted a 10-4-4 record in 22 appearances with a 2.31 goals against average and .913 save percentage.
"We are going to be young, but I like our leadership and players that are returning. It will be tough to match last year's start, but it is all about consistency and getting hot at the right time. I am very happy with the new guys we have coming in, so I think we are very optimistic," said Sedevie.
Other returners to the line-up include the aforementioned Rodne, who had 37 points and 20 goals in 43 games played last year. It also includes forwards George Grannis, Tim Piechowski, and Austin Schwartz, who all had over 20 points last season, while Team NAHL forward Jack Conroy also returns to the line-up. Other returners include defensemen Dawson Klein, Will Magnuson, and Jeff Hutchinson.
As for the biggest challenges the Sedevie sees right now, he says that the players will have to make sure they are doing everything they can to adapt and keep themselves on the ice, while still focusing on development. "We have really focused on safety as a whole. It is a new way of life for everyone and our facility and league has done a great job to put some protocols in place. Now it is up to us to see it through and make good decisions. It is going to be a daily part of life, so the quicker we can adapt, the better off we will be."
"For me, it's all about moving players onto the NCAA. We are fulfilling their dreams and I think that is what is most satisfying," said Sedevie. "The league has done so much for me and the players. Where we are right now is a special place. Half of our team each season is earning an NCAA commitment and I think we are one of the only junior leagues in the world that can say that. I don't know if there is anything better. You go to work every day and you are happy when it works out from start to finish. Commitments and players stick with you forever. One of the things we enjoy doing most is following our players after they are gone."
Next Up: Chippewa Steel