September 17, 2020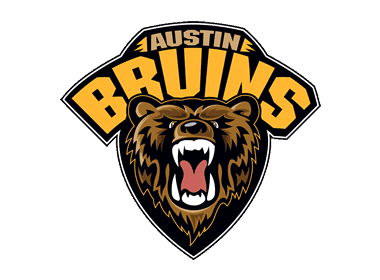 The NA Now series features a look at all teams in the NAHL for the 2020-21 season, with a new team being highlighted daily, leading all the way up until the start of the regular season. NA Now looks into each NAHL team and will include video segments with all the head coaches in the NAHL, as they provide fans with their expectations and outlook for the season, including taking a look at their strengths as a team and thoughts on the league. It will also take a look back on last season and how each team fared and what they accomplished.
Austin Bruins
Head Coach: Steve Howard (4th Season)
2019-20 record: 51 GP, 28-16-7, 63 pts. (3rd in the Central Division)
2019-20 leading scorer: Dante Sheriff (62 points)
2020-21 Division: Central
The Austin Bruins once again found themselves in the Central Division Playoff mix in 2019-20 when the season was interrupted. All indications were that the team was primed for a good playoff run, which included a balanced offense, depth along the blueline, and solid starting goaltending.
The Bruins were led by Central Division MVP and Mercyhurst University commit Dante Sheriff, who finished tied for 4th in NAHL scoring with 62 points.
"Our division has a lot of good coaches and players, so I think anytime you can put yourself in position to make the playoffs, it is a success, because anything can happen. I think we were all disappointed that we couldn't see it through with a playoff run last year. I think we all understand what happened was unprecedented and I felt bad for our guys who were aging our and couldn't finish the season," said Head Coach Steve Howard.
The Bruins will be looking to ramp up their offense in 2020-21 as they ranked 15th in goals scored last season at 3.10 goals per game. It will be one of the many challenges that Coach Howard said is currently presenting itself as the season is set to begin
Watch: Austin Bruins Season Preview
"I think one of our main challenges is replacing a lot of veteran guys we lost from last season. We have some players that are going to be put into a bigger role and going to need to show some leadership," said Howard. "I think we all know it is going to be a strange year and we are going to have to be able to adapt to that and overcome. One of my biggest concerns is developing some chemistry right away with this group. We have some tough decisions to make regarding the final roster, which is currently our biggest hurdle."
Looking to pick up that slack will be veteran forwards Carson Riddle and Connor Mylymok. Riddle, who is committed to Western Michigan University, was one of seven players on the Bruins roster last season who had 30 points or more, scoring 30 points in 49 games played and also appearing in the 2020 NAHL Top Prospects Tournament. Mylymok, who is committed to Alaska-Fairbanks, brough scoring and toughness to the table last season, recording 17 points in just 25 games played.
Two other players that Howard identified as those who will be looked upon to produce are forward Peter Jacobs and defenseman Cullen Rush. Jacobs had 18 points in 51 games during his rookie season and Rush, who is an NA3HL grad previously playing for the Rochester Grizzlies, had 13 points in 50 games from the blueline in 2019-20.
"I think in the off-season, we had three big needs. First was our scoring needs. Not only do we have to replace some of our top scorers, but we also have to find a way to keep better offensively with more balanced production," said Howard. "We also had to replace four, 20-year-old defensemen along the blueline and our starting goalie, so that's what we have been focused on in camp.
The Bruins did see the likes of starting goaltender Brett Miller depart for the NCAA as he was one of 11 players who made an NCAA Division 1 commitment during the 2019-20 season.
"I am very proud of our NCAA commitments this past season. It was nice to have more commitments than the season before and our ultimate goal is to move everyone on," said Howard. "We think the group coming in can be a really good one. It is all about the players working hard and meeting their goals."
"I am excited to get back to playing games because at this point everyone just itching to play and watch some hockey. It has been six months since any of us have been involved in a competitive game with points on the line. We now have a new way of doing things to keep our players safe and keep everyone around us safe. We all have to make good decisions, take small steps and be careful. I think our goal is again to make the playoffs because anything can happen," concluded Howard.
Next up: Bismarck Bobcats