September 16, 2020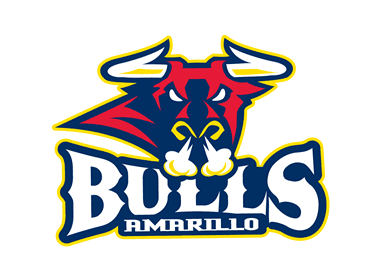 The NA Now series features a look at all teams in the NAHL for the 2020-21 season, with a new team being highlighted daily, leading all the way up until the start of the regular season. NA Now looks into each NAHL team and will include video segments with all the head coaches in the NAHL, as they provide fans with their expectations and outlook for the season, including taking a look at their strengths as a team and thoughts on the league. It will also take a look back on last season and how each team fared and what they accomplished.
Amarillo Bulls
Head Coach: Rocky Russo (4th Season)
2019-20 record: 54 GP, 39-10-5, 83 pts. (2nd in the South Division)
2019-20 leading scorer: Matt Allen (57 points)
2020-21 Division: South
Fresh off winning the South Division's Playoff title in 2018-19 and playing in the 2019 Robertson Cup Championship, the Amarillo Bulls were admittedly very excited for the 2019-20 season.
The Bulls had all the makings of a Championship contender this past season. They had a high-powered offense, solid two-way defensive corps, and two solid goaltenders who could win on any given night. The Bulls ranked 9th in the NAHL in goals scored with 3.43 goals per game, ranked 1st in shots on goal per game at 38.74, and were even better defensively, allowing just 1.87 goals per game, which ranked 2nd.
When the season was interrupted in early March, the Bulls sported the second-best record in the NAHL and were just three points behind the division-leading Lone Star Brahmas. All indications were that if the playoff-bound Bulls could have navigated through the Semi-Final round of the South Division Playoffs, they would have potentially faced the Brahmas in what would have been a memorable South Division Finals series.
"It was very disappointing for us because we felt we had a good team and could have made a run to the Robertson Cup. We matched up and played well against Lone Star during the regular season and I know it would have been a great South Division Playoffs to watch and compete in," said Bulls head coach Rocky Russo. "There was certainly a lack of closure to the season, but we had to move on once we knew that the season was going to be canceled."
The Bulls were again among the league-leaders in NCAA commitments in 2019-20. A total of 15 players from the Bulls roster ended up with an NCAA commitment during the season, which included 12 NCAA Division 1 commitments. That included leading scorer and NA3HL grad Matt Allen, who committed to UMass-Lowell.
Watch: Amarillo Bulls Season Preview
"First and foremost, our goal is to develop players and move them onto the NCAA level and we take that responsibility very seriously. It is the most satisfying part of my job," said Russo. "With that said, we were very proud of our NCAA commitment numbers and helping the NAHL set another single-season record. We were very fortunate this year to have a large number of NCAA Division 1 placements, so that was also something good to see. It definitely helps us recruit better players because they are seeing half our team make NCAA commitments each season."
While the Bulls lost some significant pieces from last season, Russo is excited to be returning some core personnel who should be playing key roles during the 2020-21 season. Those include forwards Ty Black and Nick Stapleton. Black, who is an NAPHL grad, had 26 points in 49 games played with the Bulls last season. Stapleton, who is committed to play NCAA Division 1 hockey at Air Force, had 18 points in 49 games played in 2019-20.
Along the back end, Oliver Bezick and Casey Roepke return on the blueline. Bezick, who is committed to play NCAA Division 1 hockey for Michigan Tech, had an impressive rookie season with 11 points in 49 games played. Roepke, who is committed to play NCAA Division 1 hockey for the University of Wisconsin, came to the Bulls at the end of the season via a trade with the Janesville Jets. In 41 regular season games, he recorded eight points and also played in the 2020 NAHL Top Prospects Tournament.
Veteran Max Gutjahr will be returning between the pipes. Statistically, he was one of the top goalies in the NAHL last season, which included a 20-4-1 record, a 1.79 goals against average, which ranked 4th and a .916 save percentage. The Bulls also acquired Cal Sandquist in the off-season, who was the main workhorse in goal last season for the Corpus Christi IceRays.
"We like our group. We have some unproven guys, but we also have some new guys like Tyler Sedlak, Dante Moretti, and John Lundy, who have junior hockey experience and who are going to help with leadership, production, and are going to be who we look to have another great season," said Russo.
Next Up: Austin Bruins