50 Players, 50 Days: Anthony Szurlej
April 2, 2020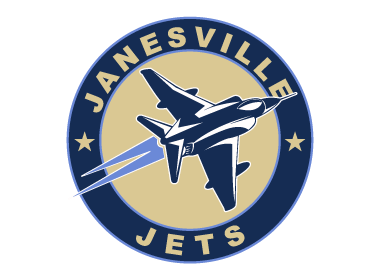 During the current and unforeseen cancelation of the 2019-20 season, the players in the NAHL saw their seasons cut prematurely short. In some cases, players saw their junior hockey careers come to an end as well. However, the NAHL got together a decided to highlight some of those players, who were born in 1999 and were in their final season of playing junior hockey.
As a result, we present a new series entitled: 50 players in 50 days
50 players in 50 days will select 50 players from each of the 26 NAHL teams this past season that were born in 1999, are currently uncommitted, and deserve some recognition during their time spent playing and developing in the NAHL. Over the course of the next 50 days, we will take time out to look at their accomplishments, review their season, and provide some background on their NAHL careers. Players will be initially highlighted in alphabetical order by team. Enjoy!
Anthony Szurlej, defenseman, Janesville Jets
Janesville Jets and Top Prospects defenseman
Anthony Szurlej
, 20, completed a long and successful junior hockey career this season, which culminated in a successful final campaign with the Jets. The 6'3/205 lbs. native of McKees Rocks, Pennsylvania, began the season with St. Cloud, appearing in 8 games.
After being traded to Janesville in October, Szurlej was able to produce from the blue line, recording eight points in 40 games with the Jets.
He was also selected to and played in the 2020 NAHL Top Prospects Tournament for the Midwest Division team.
Szurlej appeared in 109 career NAHL games over the course of three seasons with the Jets, Blizzard, and Johnstown Tomahawks and recorded 21 career points.
"Anthony was a great pick up for us when we needed a veteran leader to show our young defensemen how to play in the NAHL. His leadership, skating and attention to detail will be a huge loss for us but a big pick up for whatever college takes a chance on him," said Janesville Jets head coach Corey Leivermann.
Prior to playing in the NAHL, Szurlej climbed the NAHL's Ladder of Development in the NA3HL with the Pittsburgh Vengeance. Szurlej played in the NA3HL for two seasons in 2015-16 and again in 2016-17, appearing in 88 career games and recording 33 career points.