28 teams in 28 days: Austin Bruins
August 16, 2011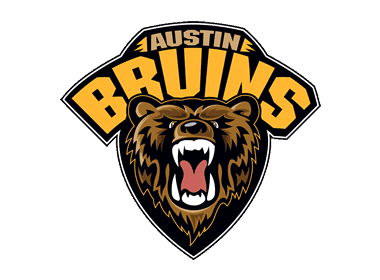 The Austin Bruins, one of the many first year clubs in the NAHL last season, were one of only two teams in the entire league to finish with a record under .500, but post a winning record at home. It was truly a testament to what the team and head coach Chris Tok were able to do as an expansion team with very little experience. It was also a reminder that consistency is what the Bruins strive for in 2011-12.
"There is no question that the players and we as coaches learned quickly how competitive the North American Hockey League is night in and night out, and you have to show up and compete," said Tok. "I think one of the biggest factors for us to start last season was that we only had three players with junior experience and another 21 who didn't, so right away they had to learn quickly."
The inexperience of the Bruins showed from the start as they lost six of their first seven games, however that was followed by a stretch of winning their next five of seven and getting right back in the hunt in the Central Division. Following that however, came a stretch of 16 games in which the Bruins only won three times. "It was a consequence of guys realizing that in this league and specifically in the Central Division there are no nights off, there are no shifts off," said Tok. "You have to show up every shift because you never know which may be the one that decides the game."
14 of the Bruins 23 wins came in the second half of the season and 14 of the 23 wins also came at home, a stat that doesn't get lost with Tok. "It showed that as the season went along, this team was learning and that was very encouraging for everyone. We also proved that we were tough to play against at home and we had great support from our fans," said Tok. "I think for the returning guys this season, they will understand what it takes and really convey that message to the younger players."
Personnel wise, two big challenges face the Bruins this season. First, they will have to figure out a way to replace goaltender Keegan Asmundon, who is headed to Canisius College to play NCAA Division I hockey this fall. Asmundon had a .500 record and proved he could stop the puck on a consistent basis, posting the third best save percentage in the entire league last season (92.3%).
"We felt it was imperative with the loss of Asmundon that we got a guy that could come in and be an impact goaltender right away and we believe we found that in Tyler Bruggeman," said Tok. This won't be Bruggeman's first stint in the NAHL. He played for the Fairbanks Ice Dogs and later the St. Louis Bandits in 2009-10, as he led the Bandits to a Robertson Cup appearance. This past season, Bruggeman played in another junior league, which subsequently made him eligible to be drafted again in the NAHL by the Bruins this past summer.
The other need the Bruins have coming into this season is scoring. The Bruins scored just 151 goals last season in their 58 games, which was the fourth lowest total in the league in 2010-11 ahead of only New Mexico (141), Chicago (132) and Port Huron (127). With several returning defenseman and a #1 goalie solidified, Tok believes it was his number one priority in tryout camps and heading into training camp. "We have to find a way to score more goals and put the puck in the net, so that's what we put a lot of focus on this past summer is finding a mix of guys that can get that done," remarked Tok. "I think the system is in place, but ultimately we need players who can just flat out put the puck in the net."
Tok identified some players who he feels can get Austin putting more pucks in the net and more wins on the board in 2011-12. One of those players is forward Charlie Adams, who led the Bruins in points last season. Adams, 19, along with forward Jeremy Finger, who is also returning to the Bruins this year, is one of just a few players that finished with a positive plus/minus rating for the Bruins last season. "Charlie has the ability to create offense and we will look for him to add 20-30 more points to that total from last season," said Tok. Other veterans Tok said he is going to rely heavily on are: Trevor Waldoch (who is coming off an injury) and Christian Folin from Sweden.
If the Bruins can get some more scoring and a great year out of the junior hockey veteran Bruggeman, look for them to make some noise in the Central Division this season and increase last year's win total.
Next up in the NAHL's 28 teams in 28 days series, the Bismarck Bobcats.