Jets, Magicians extend winning streaks on Thursday
February 7, 2020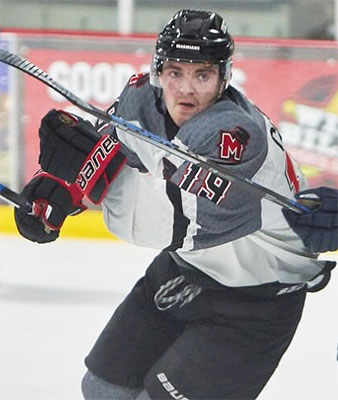 Kenai River 3 @ Janesville 4
– The Jets won their fifth straight game thanks to a 4-3 win over Kenai River on Thursday night in Janesville. Parker Lindauer and Nick Nardella each had a goal and an assist in the win. The opening two periods were relatively quiet with the Jets taking a 1-0 lead in the 1st period with a goal from Nardella, then adding to that lead in the 2nd period with a goal from Lindauer to make it 2-0. In the 3rd period, Kenai River stormed back with tthree goals from Skylar Gutierrez, Logan Ritchie, and Ryan Green, but goals from Charlie Schoen and Brandon McNamara gave the Jets the one-goal win. Jets goalie Grant Riley made 33 saves in the win, while Brown Bears goalie Landon Pavlisin made 31 saves in the loss.
Boxscore
MN Magicians 4 @ Chippewa 3
– Four different players scored for the Magicians as they extended their winning streak to four straight games and their point streak to six straight games with a 4-3 road win in Chippewa on Thursday. The teams traded goals through the first two periods as the score was deadlocked at 2-2. Robert Christy and Nick Lanigan scored for the Magicians, while Jacob Dirks had both goals for Chippewa. In the 3rd period, the Magicians gained control with goals from TJ Sagissor and Cole Oravitz. Jackson Decker had the other goal for the Steel. Dysen Skinner made 35 saves in the win, while Trent Burnham made 33 saves in the loss.
Boxscore