NAHL Combine added in Moscow, Russia
February 3, 2020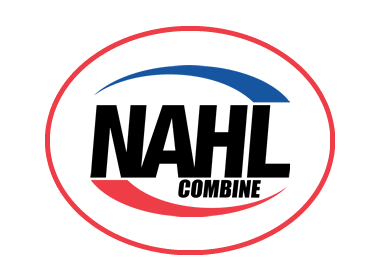 The North American Hockey League (NAHL) announced that the league has added an additional and new Combine for the 2020 season, which will be held at the Southern Ice Arena in Moscow, Russia from May 16-24 and operated by the Vector Sports Agency (VSA) Group. The NAHL Combines are driven by the North American Hockey League in order to serve the most valuable asset to hockey… the players.
The NAHL has had a great track record in recent seasons of Russian and European players having success and the league and advancing onto the NCAA and NHL. The NAHL is no stranger to Russia when it comes to its global identity. Recently, a team of NAHL players participated in the 2019 Sirius Ice Hockey Junior World Cup in Sochi, Russia.
The NAHL Combine in Moscow is operated by the VSA Group and will take place at the Southern Ice Arena. There will be a pre-combine training camp that runs from May 16-20, followed by the combine, which runs from May 21-24.
Register for the NAHL Combine at: http://www.vectorsportagency.ru/
"We are extremely excited to be adding a seventh NAHL Combine in Russia and expanding our reach as a league. The NAHL has never had more NCAA commitments or exposure, so this is the year to be seen and become a part of that NAHL Experience," said NAHL Director of Player Personnel Tony Zasowski. "The NAHL is excited for opportunity to host an event in a hockey-rich nation like Russia, who has so much history. Finding the right import players is key to continue to make the NAHL's mark in the NCAA and NHL."
The NAHL Combine in Moscow operated by the VSA Group is for junior-aged players that were born from 2000 to 2004. The event will highlight player exposure to scouts and junior coaches, including those from the NAHL and the NA3HL. Players will learn about proven pathway to NCAA hockey via the NAHL's Ladder of Development, and it will provide an experience that will help in the player's next steps in pursuit of playing junior hockey. NAHL Combines are carefully designed to provide an Education, Exposure, and Experience for prospects that strive to advance their hockey development at the junior hockey and college level.
Education ensures the players are provided knowledge about NCAA compliance and eligibility, recruiting processes, the correct and legitimate path to college hockey, as well as an in-depth look at the three different tiers of junior hockey. This includes seminars that discuss the NAHL junior hockey experience, the ladder of development, as well as, NCAA compliance seminars.
Exposure means that players compete in front of junior and college scouts and gain additional exposure through NAHL Central Scouting. With NAHL Tryout Camps and the NAHL Draft taking place from May through July, NAHL Combines are a perfect indicator to evaluate just how ready they are for the next step and receive valuable feedback.
Experience means that players from all over North America and Europe will play multiple games against other NAHL and NCAA hockey prospects with team's coached by staff members from NAHL, NAHL Central Scouting, and NA3HL teams, providing a top notch, professional, and memorable experience.